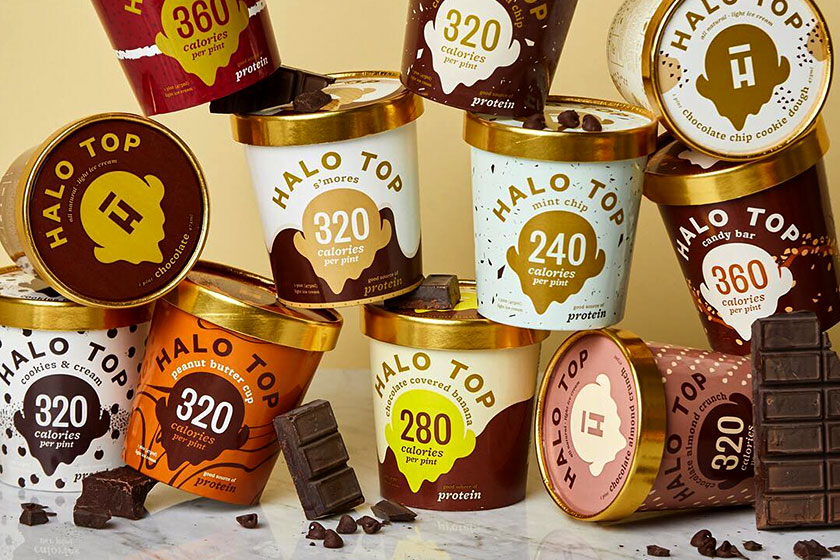 Yesterday we posted about Halo Top's seven all new protein packed ice cream flavors, as well as its seasonal release, Pumpkin Pie. A lot of people were wondering where they could get their hands on the new options, as currently, they are slowly rolling out to locations over the next couple of weeks.
Fortunately, Halo Top has come to the rescue and passed on a website where anyone eager to try its eight new flavors, can now do so. If you're one of those eager fans, you can head to icecreamsource.com, where all of the latest Halo Top protein ice creams are in stock and available for purchase.
The list of new additions includes Cinnamon Roll, Caramel Macchiato, Pancakes & Waffles, Rainbow Swirl, Mochi Green Tea, Candy Bar, Chocolate Covered Banana, and the seasonal Pumpkin Pie. Ice Cream Source's price on Halo Top is slightly higher than normal at $6.99 per tub; however, it's a small price to pay if you'd rather not wait.