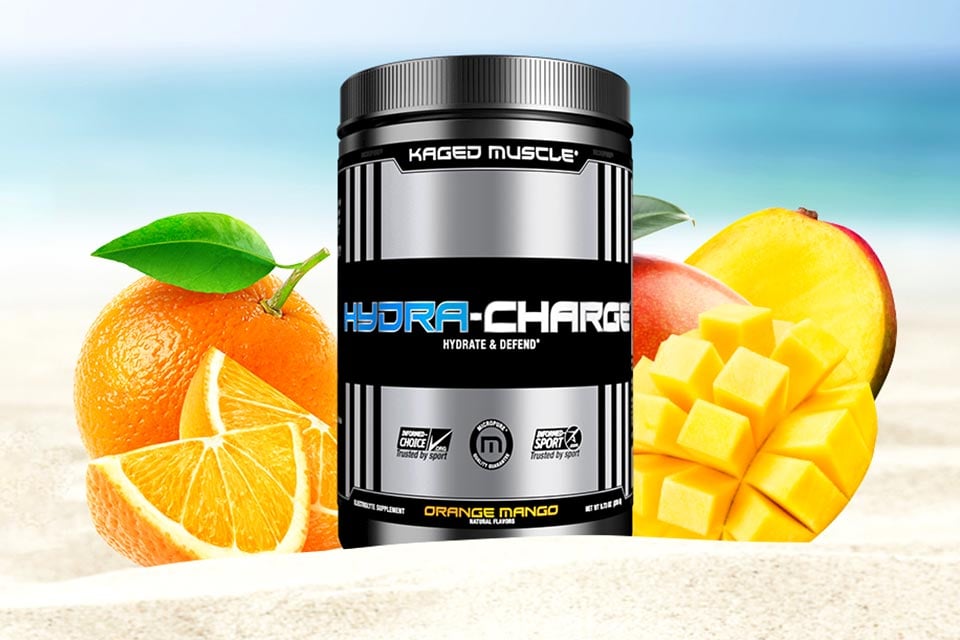 As promised over the weekend, this week Kris Gethin's Kaged Muscle has announced the new fan-voted flavor for its complex hydration supplement Hydra-Charge. For those that didn't know, the brand recently asked people to vote on either Orange Mango or Apple Limeade as its next new flavor for Hydra-Charge.
The winner of the poll has turned out to be the one we were hoping for, Orange Mango Hydra-Charge. For those that voted the other way and wanted to see Apple Limeade, it seems there is no need to worry as Kaged is saying there are more flavors to come.
Kaged Muscle's new Orange Mango Hydra-Charge is said to be available soon through its own online store at kagedmuscle.com.