Aug 13th, 2017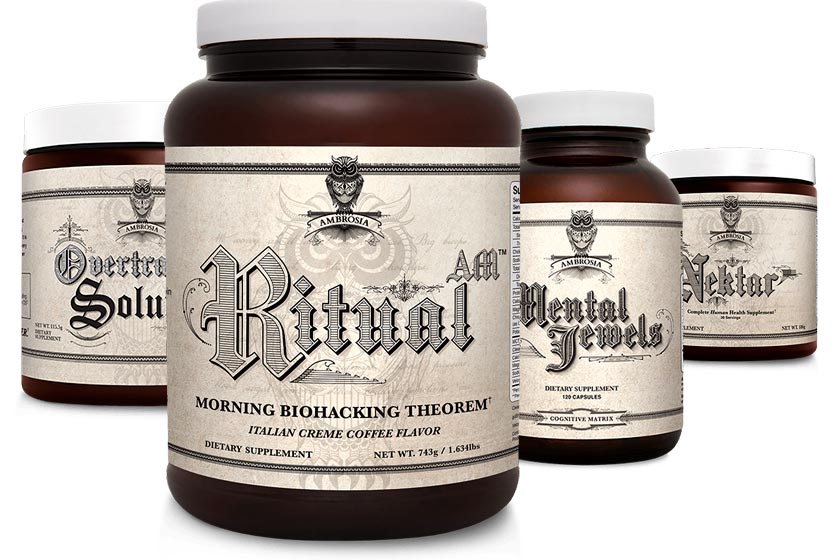 The team over at Tiger Fitness has put together a discounted stack made up of all the unique supplements from Ambrosia. It doesn't save you a huge amount, but it is an ideal solution for anyone that has been wanting to give the brand from Marc Lobliner, Sean Torbati, and Mike Rashid, a try.
Usually, Ambrosia's products at Tiger Fitness would cost you $49.99 each for Mental Jewels and the top rated Overtraining Solution, $39.99 for Nektar, and $54.99 for its most recent release, Ritual AM. You can now get all four in the Ultimate Ambrosia Collective Stack for a total of $185.17.
As mentioned, it doesn't come with a huge amount of discount, working out to only 5%. With that said, it's still a saving, and being over $99 and under 30lbs in weight, the stack does also qualify for free shipping through Tiger Fitness.