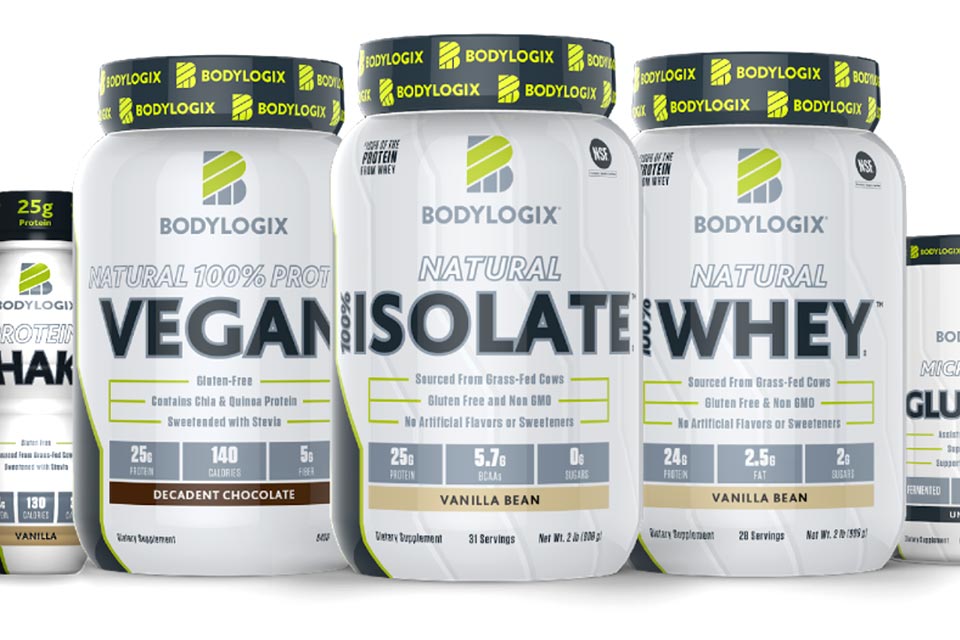 The veteran supplement company Bodylogix is making a pretty major change this year, which its current fan base is going to want to pay attention to. The brand has announced that its entire line of products from proteins to basics, is about to be updated with an all-new look.
To give everyone an idea of what the Bodylogix line is going to look like eventually, an image of the entire rebranded family has been released. The new look is very different from the current Bodylogix theme, as it no longer features a mostly black and green color combination. The update brings with it a much lighter mix of colors, a neater layout of information, and an all-new logo.
Anyone attending the upcoming Olympia Expo next week on Friday and Saturday in Las Vegas, Nevada, will actually get a chance to see the new Bodylogix up close. The brand will be exhibiting right near the front of the Las Vegas Convention Center at booth #1119 and is expected to have its updated lineup on display.