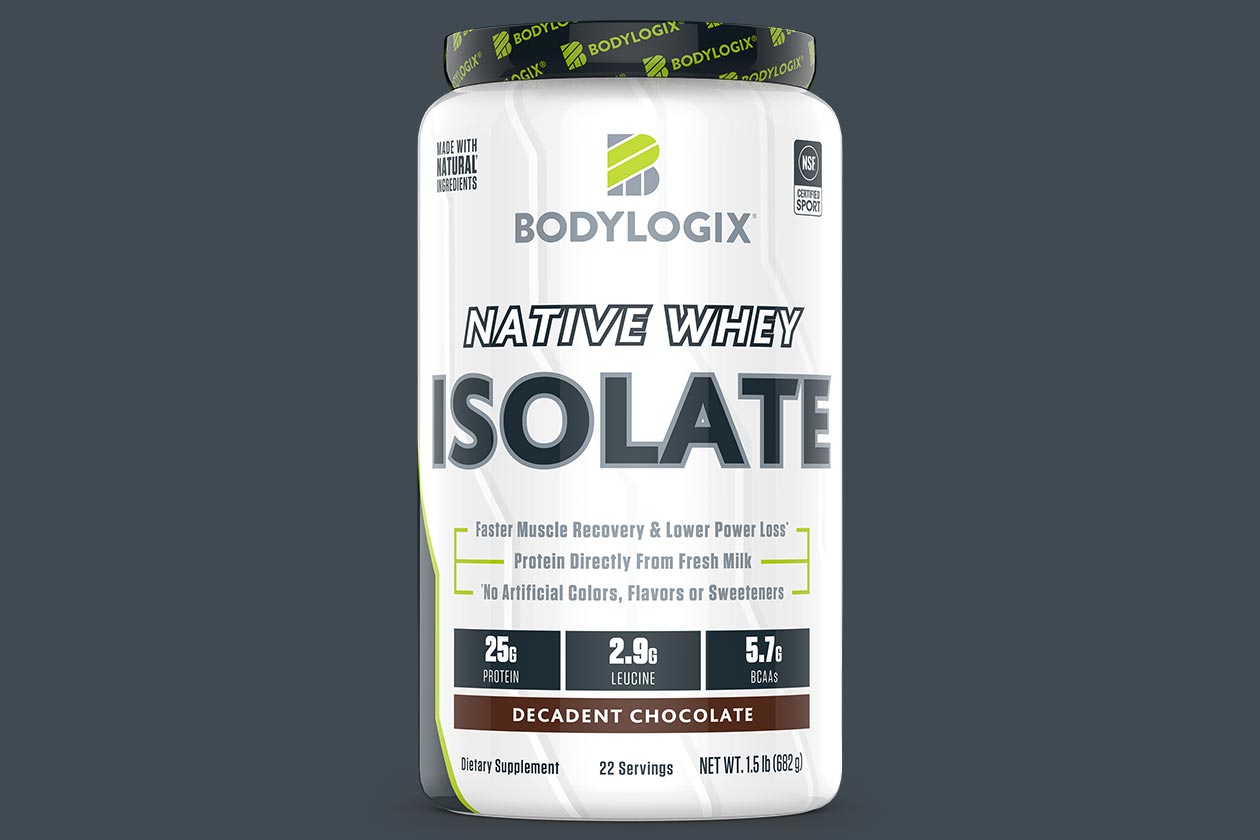 Bodylogix has welcomed an all-new protein powder this week that is indeed separate from the handful of other competitors it has in the space. The supplement confirms its point of difference right in its name with 'Native Whey Isolate', as it is infeed a protein powder made with high-quality, Pronativ native whey isolate protein.
Packed into each serving of Bodylogix newest protein product is the usual 25g of protein, just 2g of carbohydrates with half of that sugar, zero fat, and a total of 110 calories. The supplement is also sweetened with stevia and comes with no artificial colors, flavors, or sweeteners.
The difference between Pronativ's native whey isolate and just your typical whey isolate, is that it's a source of protein made directly from milk as opposed to being a byproduct of cheese. Its benefits are that it goes through a simpler cold-filtration process and not anything high-temperature, and provides higher levels of aminos like leucine.
Bodylogix has launched Native Whey Isolate, which is also NSF Certified for Sport, in two traditional protein flavors with Decadent Chocolate and Vanilla Bean. It comes in a rather small 1.5lb tub that contains enough powder to provide you with a total of 22 servings, and directly from the brand's website, it'll cost you $49.99.