Milky Way Protein Bar coming soon from Mars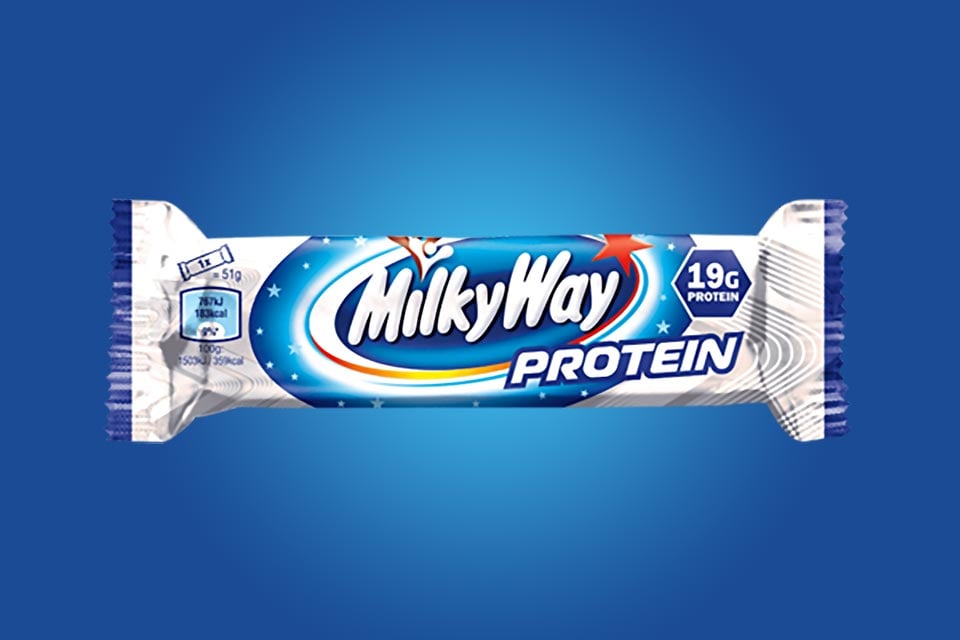 Following the Mars candy company's success of the enjoyable protein packed versions of the Mars bar, Snickers, and Bounty. It has now been confirmed, that the brand has yet another candy bar inspired protein bar coming soon and set to take its protein snack lineup to a total of four products.
The all-new item on the way from Mars is a Milky Way Protein Bar, based of course on the classic, chocolate topped, nougat Milky Way bar. Outside of the fact that the bar is coming soon, the only other details we have at the moment are that it has 19g of protein per bar and a total of 183 calories.