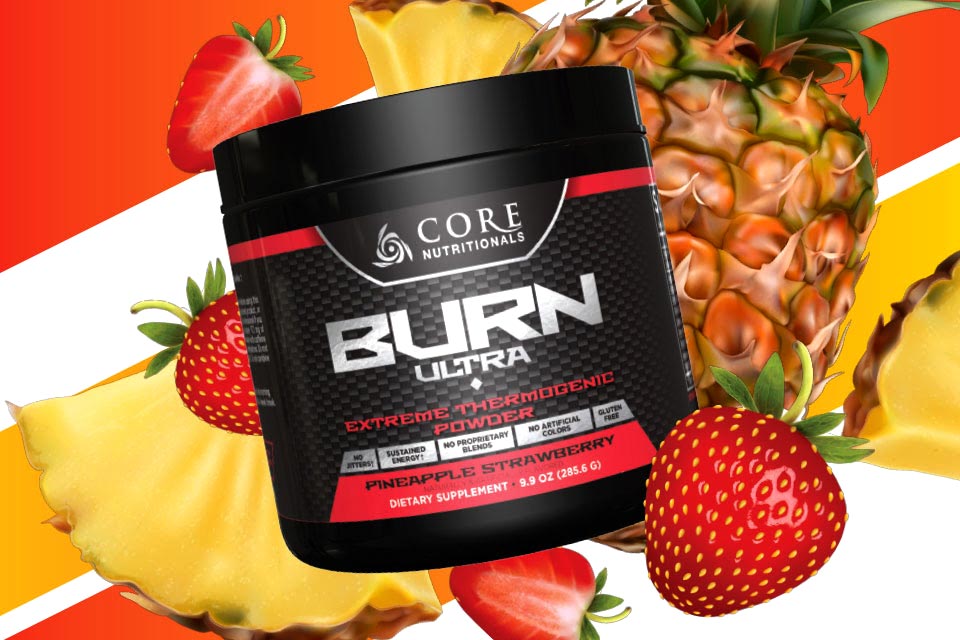 While there is still a lot of hype around Core Nutritionals returning DMAA era energy and focus supplement, Core Zap. There is still quite some time before that product arrives early next month. To help tide fans over, the brand has released a separate new supplement for those looking to drop some weight.
Now available from Core Nutritionals is a Pineapple Strawberry option for the high energy fat burner Core Burn Ultra. As per usual, the brand has introduced the new release with a couple of limited time, direct deals, both coming with a few freebies.
Core Nutritionals fans can get the one Pineapple Strawberry Core Burn Ultra on sale for $39.99 with a free shaker and shipping. The second more cost-effective option is two tubs for $74.99 with a free shaker, shipping, and a bottle of Core's Acetyl L-Carnitine for even more weight loss support.