Returning Core Zap featuring a very stimulant heavy formula
Sep 11th, 2017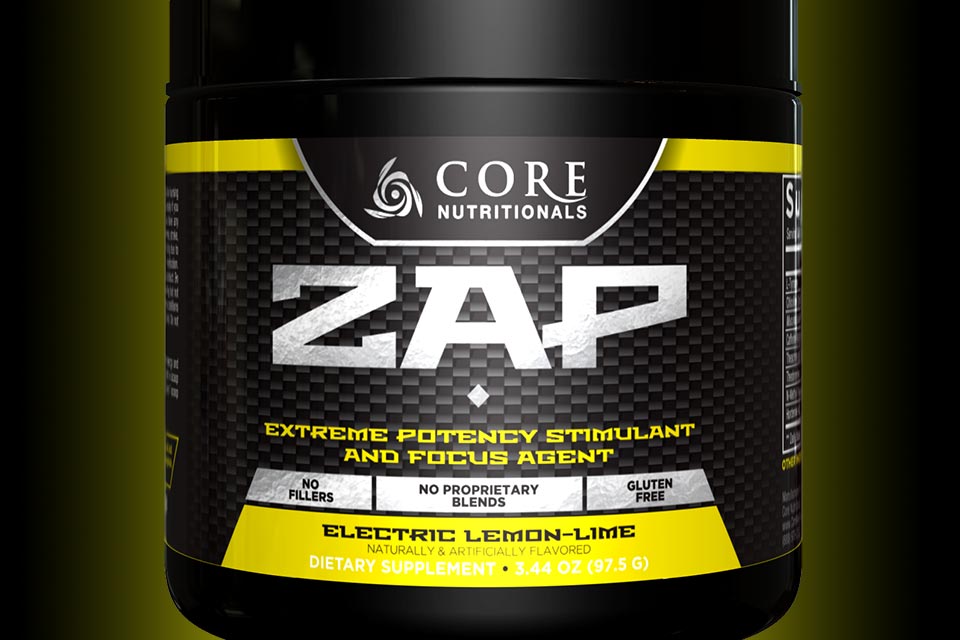 We recently got our first look at Core Nutritionals' highly ancitipcated return of the reputable, DMAA era supplement Core Zap. To get everyone ready for the product's launch coming up early next month, the brand has revealed its full formula.
Built for energy and focus
The original Core Zap was a stimulant powered energy and focus supplement, which is the same case for the 2017 version. The big difference, of course, is that the new Core Zap doesn't use the same ingredients as the original, most importantly it does not feature the powerhouse stimulant DMAA.
New Core Zap formula
Core Nutritionals has brought together a solid combination of eight different ingredients for its reformulated Core Zap. As mentioned they're all for energy and focus, however, it is quite hefty on the stimulant energy, especially with caffeine, featuring twice as much as the original capsule version.
Making up each of Core Zap's 20 servings is a gram of tyrosine, half a gram each of citicoline and mucuna pruriens, 100mg of theobromine, and 50mg each of n-methyltyramine and hordenine. Caffeine and TeaCrine are also heavily in the mix with the former at a solid 400mg and the latter being Tasteless TeaCrine at 250mg, providing 100mg of pure TeaCrine.
Launching early October
From what we know the 2017 Core Zap is due to release as early as the first week of October. It is expected to be available first through the brand's website with one or more freebie loaded deals, and in at least one flavor with Electric Lemon-Lime.