Impact Igniter lands at Muscle & Strength for $2 per serving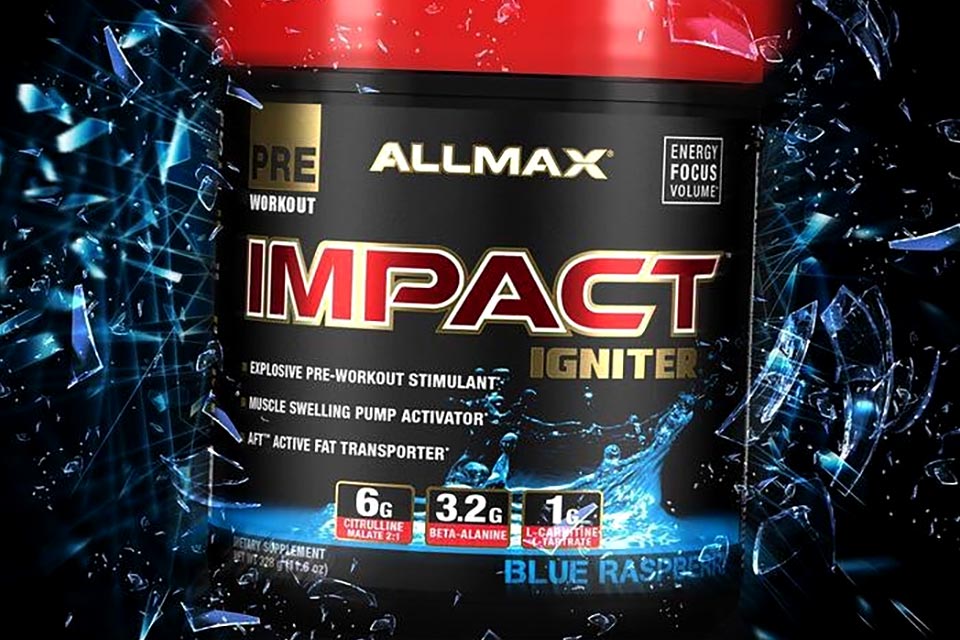 As promised, a few weeks on from this year's Olympia Expo in Las Vegas, AllMax Nutrition's latest pre-workout competitor is now available for purchase. The new fully dosed formula Impact Igniter has arrived at the major online retailer Muscle & Strength.
The price on the product or at least the price at Muscle & Strength is $39.99 for a full-size 20 serving tub. That works out to exactly $2 per full serving, with the store currently listing stock for both flavors of Impact Igniter, Fruit Punch and Blue Raspberry.