Outbreak Nutrition unveils its upcoming test booster Rise
Oct 3rd, 2017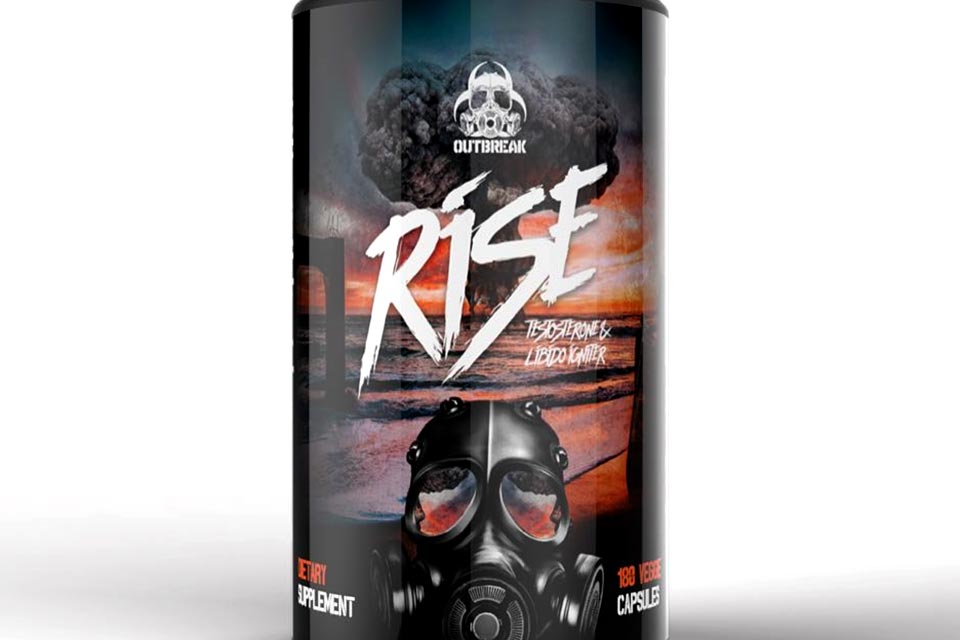 The apocalypse themed supplement company Outbreak Nutrition, who we recently discovered has quite the powerful pre-workout on its hands with Pathogen. Has revealed today that it has an entirely new product coming soon that goes by the name Rise.
So far all we know about the supplement is what's on the front of the Outbreak Nutrition Rise bottle. That includes confirmation that the product is a testosterone and libido enhancer, with a total of 180 capsules per bottle. That size does also suggest Rise has a rather large serving size of six capsules, which if that is the case could mean it'll have a pretty packed formula.
There is no word on how far away Outbreak Nutrition Rise is from release, however, the good news is fans will finally be getting a testosterone booster. The category is something the brand has yet to really touch despite competing in a number of other mainstream areas such as pre-workout, protein, weight loss, and recovery.