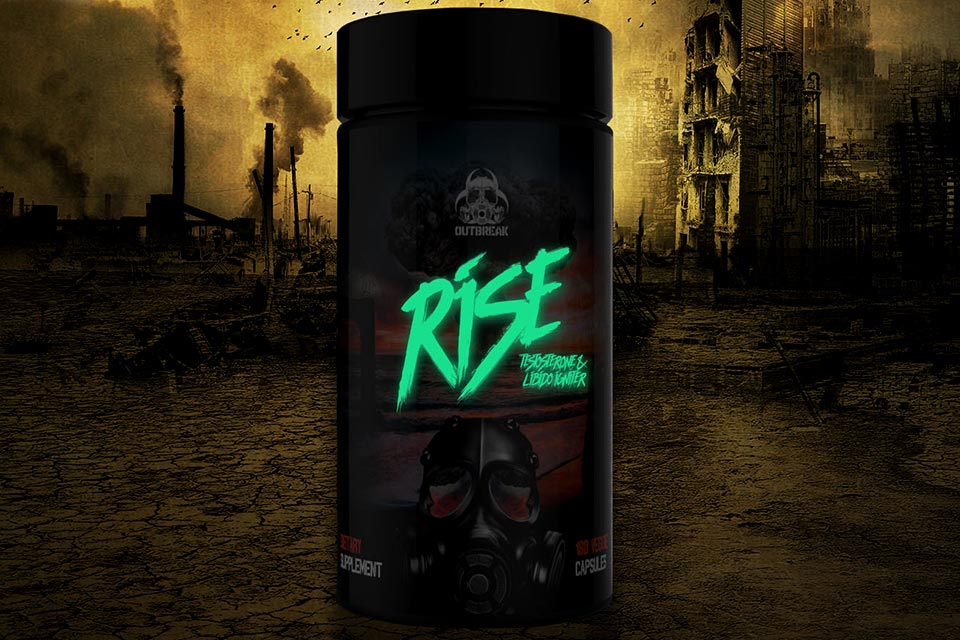 Following yesterday's preview of Outbreak Nutrition's upcoming testosterone and libido booster Rise, the apocalypse themed brand has revealed all of its details. Previously all we were able to confirm was the category ofthe supplement, and that it'd have a pretty full formula with what looked to be a six capsule serving.
We can now tell you that Outbreak Nutrition Rise does indeed feature a rather large six-capsule serving. Included in that sizeable Rise serving is a total of seven main features starting with the headline ingredient AgresTest (10:1) fadogia agrestis to help boost testosterone and libido.
Following on from the AgresTest is ZMA, half a gram of KSM-66 branded ashwagandha for cortisol reduction, and 50mg of the estrogen blocker arimistane. Rounding out the Rise formula are three more testosterone boosting ingredients with half a gram of fenugreek, 300mg of longjack, and 100mg or boron citrate.
While we do have all of Outbreak Nutrition's Rise details, we're still not too sure on when it'll be available. The current release time frame for the product is the always vague "coming soon", however, with its label and image now out there, we don't imagine it being too far away.