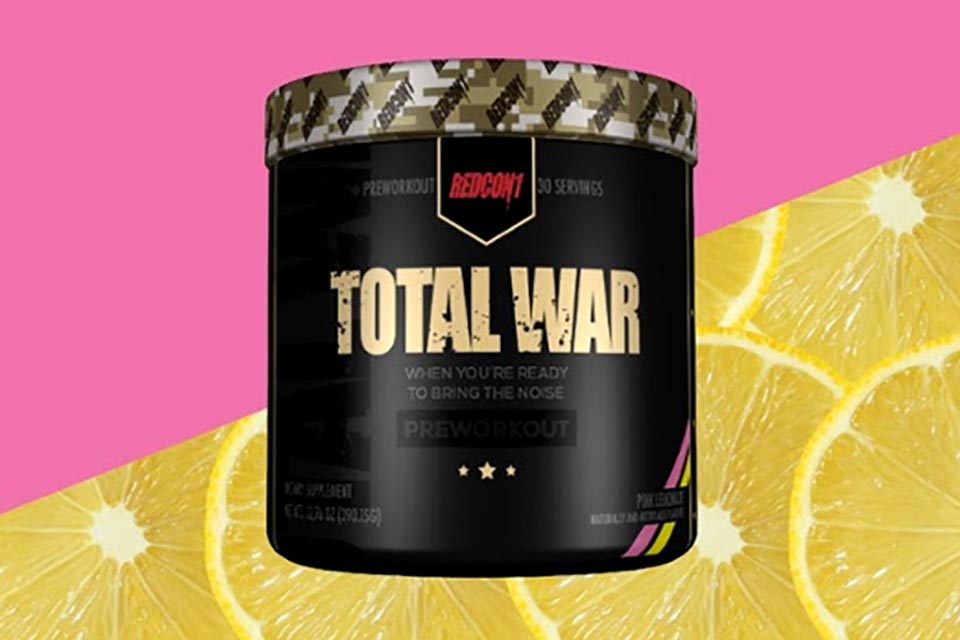 With another month comes another limited edition flavor from the team over at Redcon1. The brand has been tremendously consistent this year with its promised new flavor every month, in fact on a few occasions there were some released a lot shorter than four weeks apart.
For the month of October Redcon1 has put together a Pink Lemonade Total War, which has a little more to it than just being another limited edition flavor. The new special flavor is actually in support of Breast Cancer Awareness Month, with the brand saying a percentage of all proceeds will be going to a Breast Cancer Charity.
Fans can already get Redcon1's latest limited edition pre-workout flavor from redcon1.com, where Total War is its usual price of $39.99.