Primeval Neanderthal promising a complete test boosting experience
Oct 13th, 2017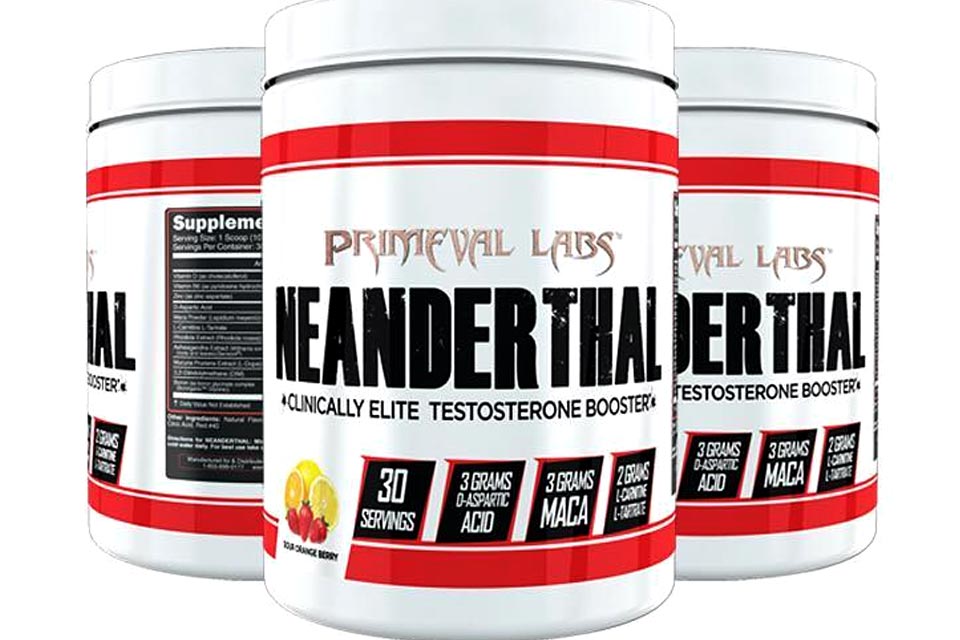 Lately with Primeval Labs, everything has been about its new all-natural testosterone boosting supplement Neanderthal. Just this week we got a preview of the product, then confirmation of its main ingredients, now today we've got everything you need to know about it.
Comphrensive test booster
As previously revealed, Primeval Neanderthal is a testosterone booster, designed to deliver all the usual booster benefits and more. Most importantly Neanderthal intends to help boost your testosterone but also enhance libido, improve lean gains, reduce body fat, increase vitality and recovery, elevate mood, inhibit aromatase, and improve energy levels.
Fully loaded formula
In order to come through on all of its great sounding promises, Neanderthal packs a fully loaded formula made up of all-natural ingredients. That list includes the handful of features we already knew about with 3g each of d-aspartic acid and maca, 2g of carnitine l-tartrate, 200mg of rhodiola, and 125mg of the branded Sensoril ashwagandha.
As for the rest of the Primeval Neanderthal formula, there are four other ingredients to help the product deliver its comprehensive testosterone boosting experience. Those four are 100mg each of mucuna pruriens and DIM, ZMA, and 10mg of boron.
Pre-order and save 25%
To go with today's complete unveiling of Primeval Labs' flavored testosterone booster, Neanderthal has also been made available for pre-order. You can now secure yourself a full 30 serving, Sour Orange Berry tub of the product through primevallabs.com, and if you get in this weekend you'll also save 25% with the coupon "T25".