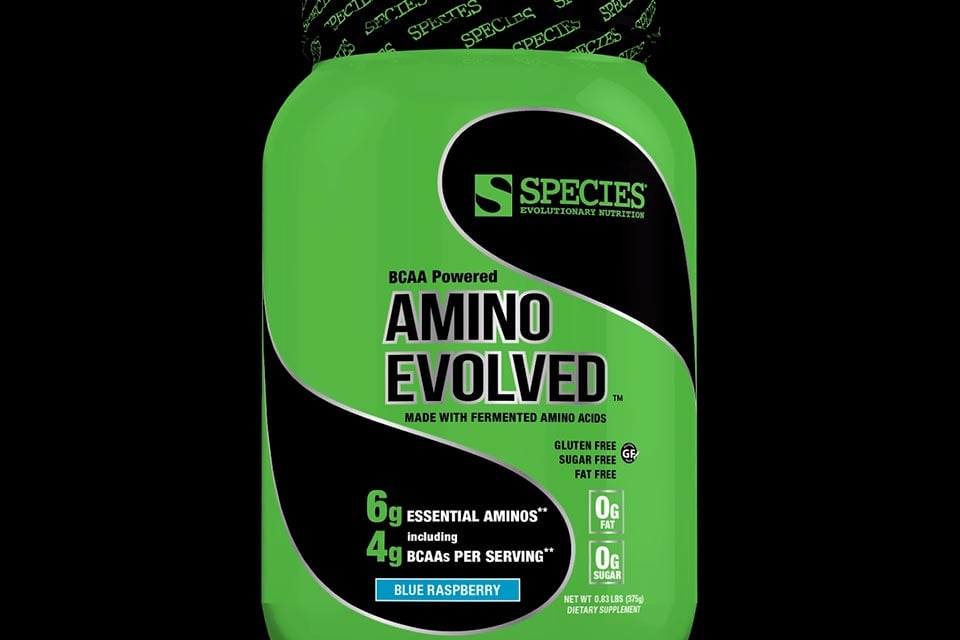 A number of months back in May, Dave Palumbo confirmed that fans of his Species Nutrition line of supplements would be getting a new amino product later this year. That supplement has now finally arrived, featuring a fermented amino acid blend with the name Amino Evolved.
Like most amino competitor, Amino Evolved from Dave Palumbo's Species Nutrition is designed to help build muscle and prevent muscle loss. To do just that it comes packed with a relatively heavy 10g combination of amino acids.
The major highlights in the new Species Nutrition Amino Evolved are its 6g of EAAs with 4g of that being all-important BCAAs. You can see the full formula in the image above where you get other heavy inclusions such as a gram each of taurine and glycine.
Dave Palumbo has immediately made his new Species Nutrition supplement available for purchase through the brand's official website. Buying directly from Species, Amino Evolved will cost you $34.99 for a full 30 serving tub, available in just the one Blue Raspberry flavor at the moment.