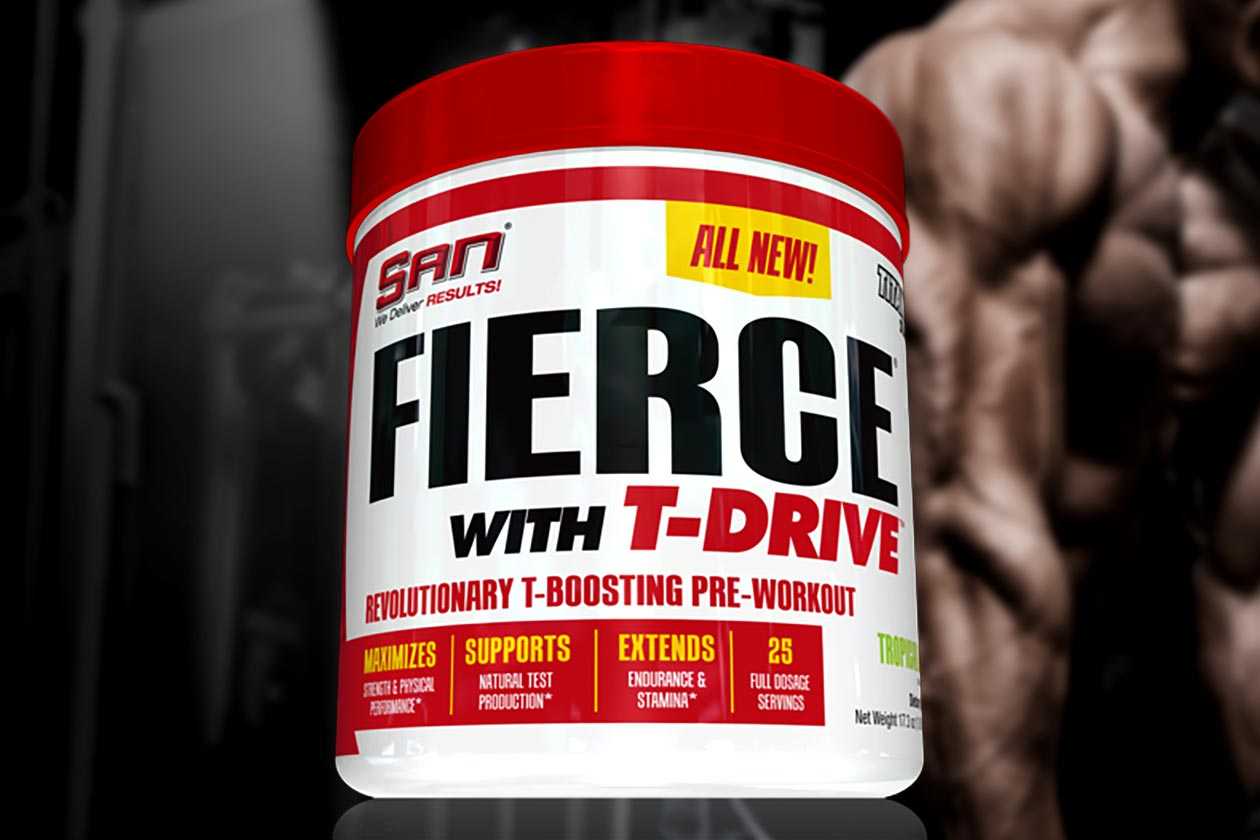 SAN Nutrition has put together a spin-off of its pre-workout Fierce Domination, which it actually reformulated roughly one year ago. The title of the new supplement gives away its point of difference right off the bat, going by the name Fierce With T-Drive.
Test boosting pre-workout
As you could probably guess, SAN Nutrition's Fierce With T-Drive is a testosterone boosting pre-workout competitor. While it does share its name with the brand's more dedicated pre-workout Fierce Domination, it doesn't have all that in common with it.
SAN Nutrition has designed Fierce With T-Drive to do what most pre-workouts do, and that is maximize performance, increase energy, enhance pumps, and extend endurance. Being a testosterone boosting pre-workout it does also have a few other benefits to it including healthy testosterone production support as well as aggressive training and intense muscle drive.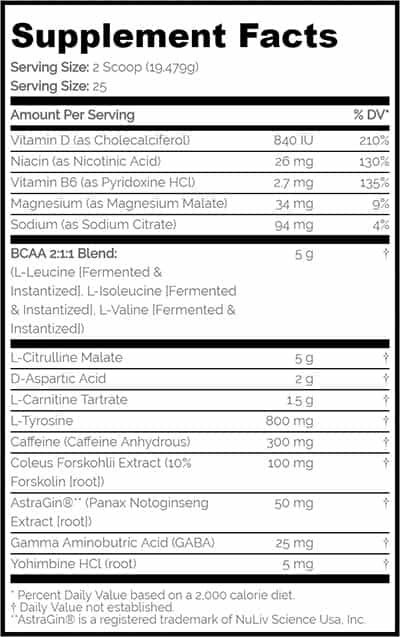 Fierce With T-Drive formula
When it comes to ingredients, Fierce With T-Drive brings together a combination of common pre-workout features as well as a few things for testosterone. You can see the supplement's full formula in the label above with highlights such as 5g of recovery enhancing BCAAs, 2g of d-aspartic acid, 5g of citrulline malate, and 300mg of caffeine.
Launched at $37 per tub
SAN Nutrition fans interested in giving the new Fierce With T-Drive a run, can already pick up the product through the brand's website. Coincidentally, it currently appears to be on sale through there at $37.09 as opposed to $52.99 for a full 25 serving tub, in either Tropical Mango or Atomic Green Apple.