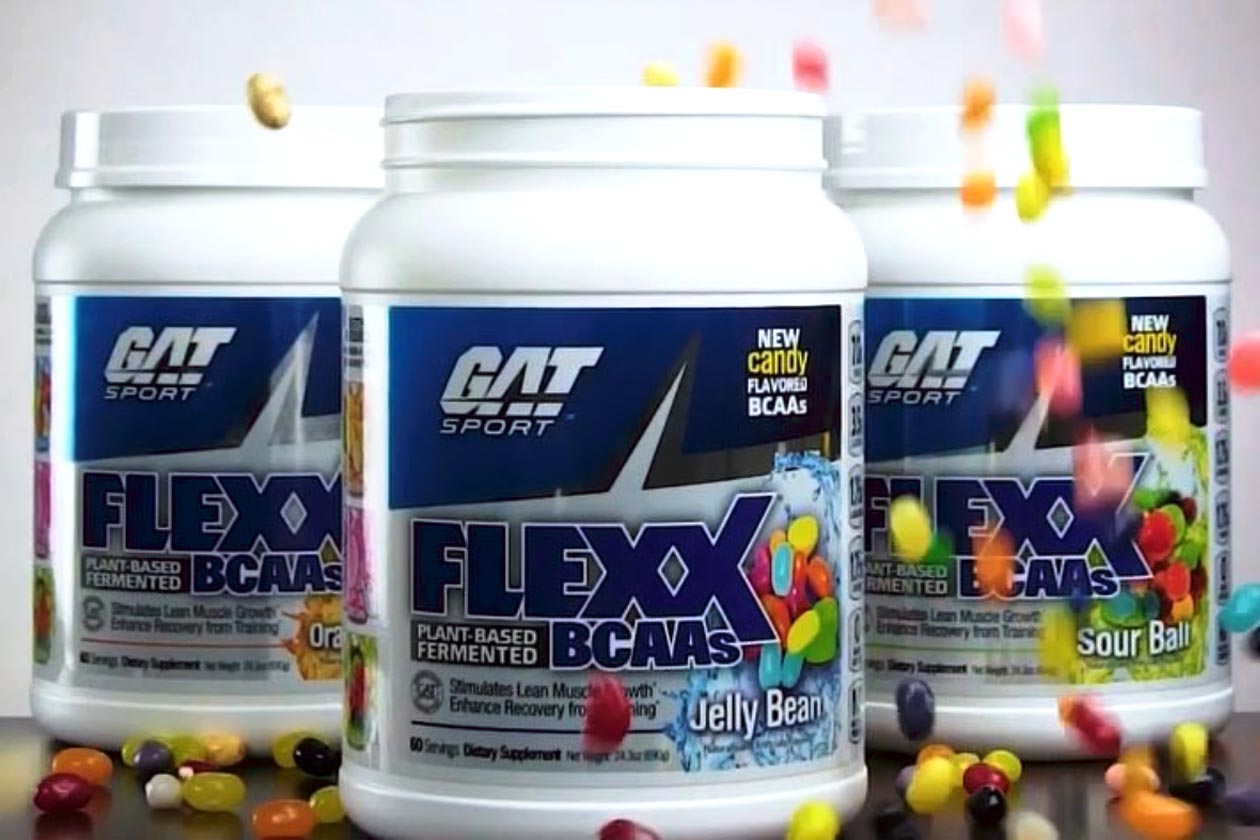 GAT Sports' candy flavored BCAA supplement Flexx BCAAs, which was completely unveiled in early September, is now finally available for purhcase. The brand has annoucned that the new product will be shipping out this coming Monday, however you can already order it from GAT's online store.
As a quick rundown on the new Flexx BCAAs from GAT, its main feature is recovery enhancing BCAAs at a 2:1:1 ratio and dosed at a heavy 7g per serving. It also features half a gram of carnitine for fat burning support as well as half a gram of coconut water for improved hydration.
If you head to teamgat.com today, you'll find GAT's new Flexx BCAAs in stock and available for purchase. A full tub will currently cost you $41.19, which is actually very competitive considering the supplement has 60 servings per tub and packs an above average 7g of BCAAs per serving.