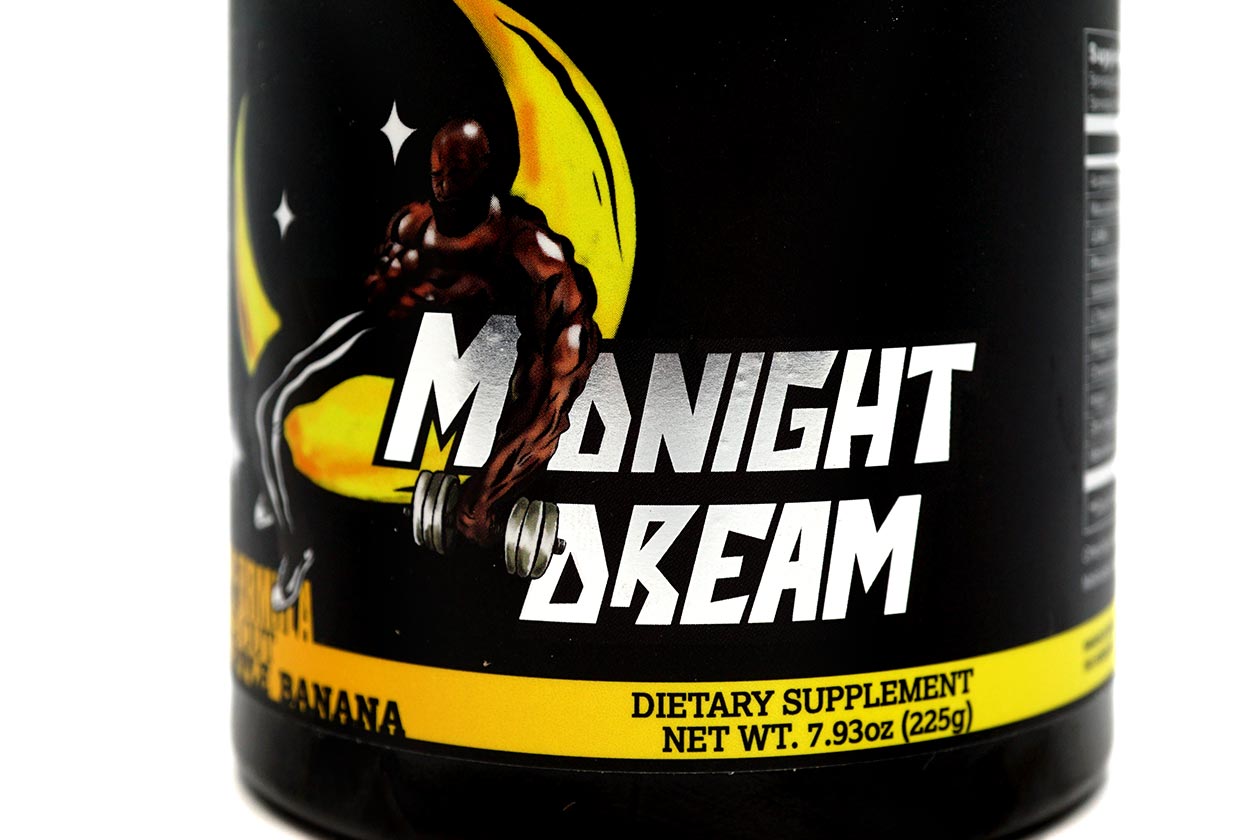 Earlier this year we got the chance to try CT Fletcher's powerful Sidewalk Kraka, which still to this day stands as one of the best pre-workouts on the market. Straight away it confirmed what we suspected when we first laid eyes on CT's Iron Addicts lineup, in that it is a well put together family of supplements.
After having so much fun with CT Fletcher's Sidewalk Kraka, we decided to give another one of his Iron Addicts products a run. Seeing as the nighttime supplement Midnight Dream was its most recent release, we went with that and were not disappointed.
The overall goal of Midnight Dream is summed up quite nicely in the line Iron Addicts promotes with it, "train like a beast, sleep like a baby". It aims to help you get to sleep easier as well as get a solid night's rest, which in turn helps improve recovery.
Knockout with deep sleep
After running it for a good few weeks, all we can really say is Iron Addicts Midnight Dream delivers in every area it promised. For us, it took around 20 to 30 minutes after throwing back a serving for it to hit and all of a sudden make you feel quite tired. From there you encourage yourself to lie down and then it's almost immediately lights out.
On top of Midnight Dream being able to help get you to sleep, it does an equally good job at helping you stay asleep. Like all good nighttime products, Midnight Dream ensures your nights go uninterrupted, putting you in a very deep, restful state of sleep.
Little rough in the morning
The one area we feel the Iron Addicts sleep competitor lacks a bit is in the morning. It does seem to make getting up in the morning a little more difficult than usual, or at least a slower process. Fortunately, the effects mentioned above make up for it, as Midnight Dream does indeed get you into a deep sleep promptly, making sure you take full advantage of that nighttime recovery window.
Overall CT Fletcher's Midnight Dream is a solid sleep supplement delivering a powerful knockout effect and undisturbed sleep. It makes the product an ideal solution if you're looking for something to do just that, help get you to sleep and stay asleep.