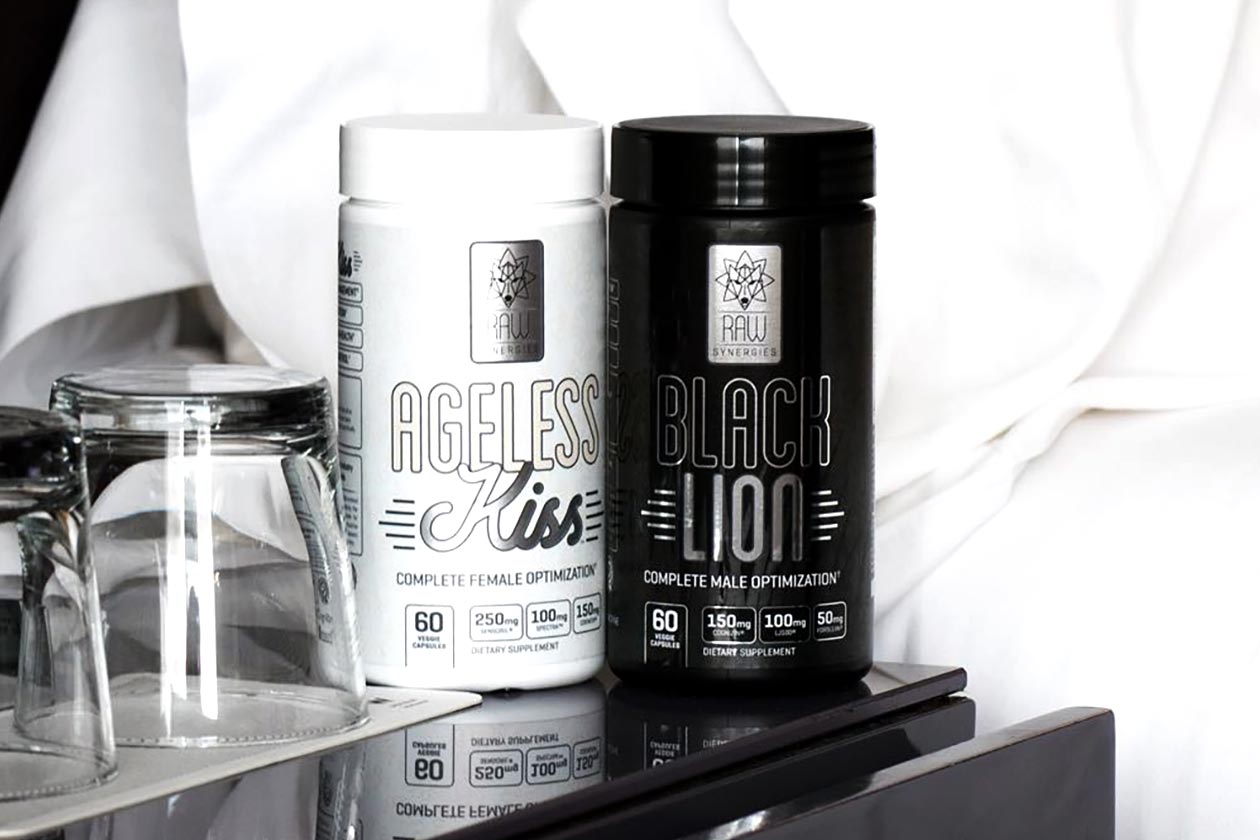 Raw Synergies is a relatively new supplement company that moving forward you'll be seeing updates on here at Stack3d. It currently has just three products in its lineup called Ageless Kiss, Black Lion, and the obviously titled thermogenic pre-workout, Thermo Pre.
While all of the Raw Synergies supplements are quite different, belonging of course to separate categories, there is one thing they all have in common. Each of the supplements' formulas is fully transparent and is mostly made up of proven branded ingredients, with one of the three only using branded ingredients.
Raw Synergies' pre-workout Thermo Pre, for example, promises to deliver energy and fat burning support with highlights such as KSM-66 ashwagandha, Tasteless TeaCrine, and Cognizin citicoline. The brand's testosterone boosting fat burner Black Lion also utilizes KSM-66, TeaCrine, and Cognizin as well as Forslean coleus forskohlii and LJ100 longjack.
The one other item in the Raw Synergies lineup is Ageless Kiss, which is a product built for women. It is actually quite a unique supplement with a variety of benefits you'd usually get from a combination of supplements, not just one. It aims to help burn fat, improve mental focus, enhance mood, and support anti-aging with only branded ingredients such as Sensoril ashwagandha, Paradoxine grains of paradise, and Cocoabuterol theobromine.
You can find out more about Raw Synergies and its current selection of products at rawsynergies.com. It lists all the necessary information for each of the supplements as well as links to Amazon where you can purchase any of them.
In this post:
Raw Synergies, Ageless Kiss, Black Lion, Thermo Pre, Fat Burner, Pre-Workout, Testosterone Booster, Cocoabuterol, Cognizin, KSM-66, Sensoril, TeaCrine