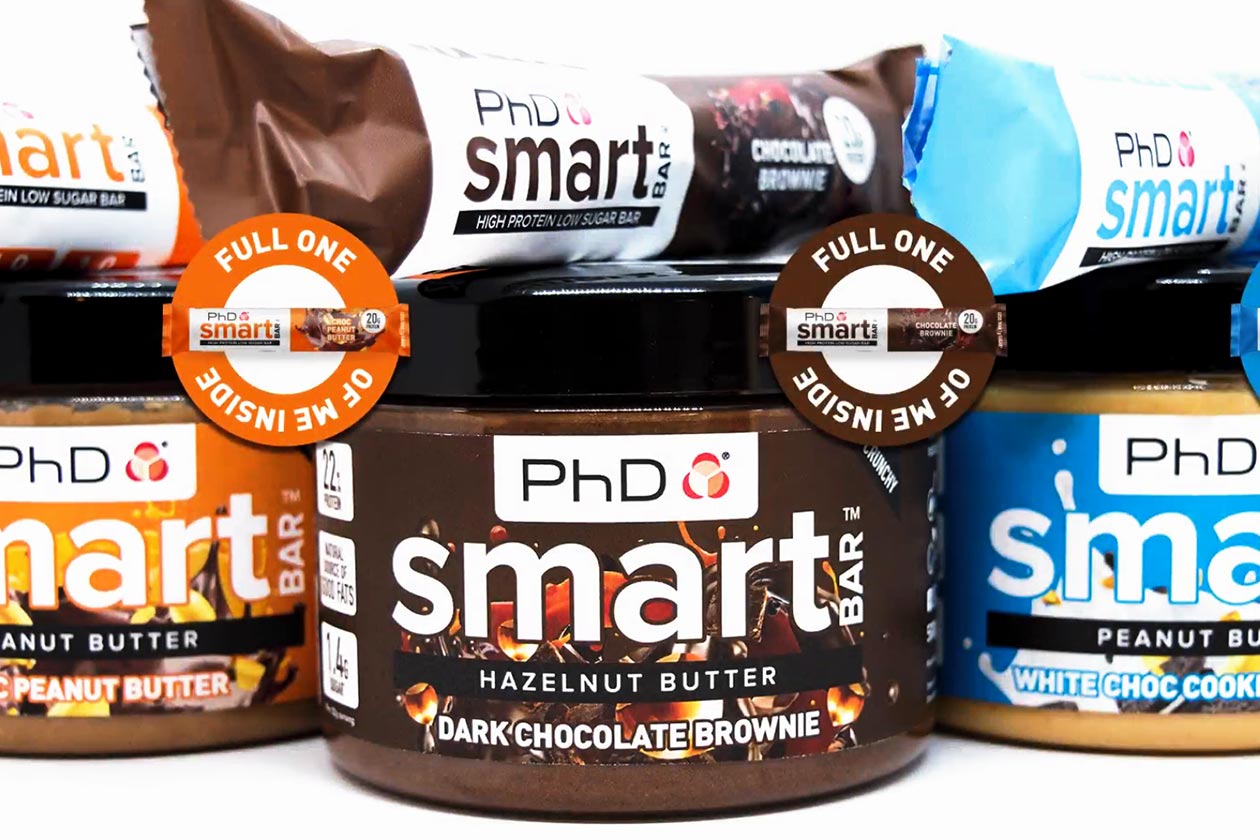 The UK company PhD Nutrition has followed in the footsteps of Grenade's deliciously creative Carb Killa Spread, and put its protein bar in a jar. What that means is the brand has created a spread version of its competitive protein bar, Smart Bar, which is simply called Smart Bar Nut Butter.
Smart Bar in a jar
PhD Nutrition appears to be really pushing the fact that it has actually put its bar in a jar, saying that there is a full Smart Bar in each Smart Bar Nut Butter jar. That claim is slightly reflected in the nutrition of the new product as it does pack a high percentage of protein, although not as high as the bar.
According to PhD's website 100g of the Smart Bar Choc Peanut Butter provides 20g of protein, 22g of carbohydrates with 16g of that sugar, 43g of fat (13g saturated), and a total of 549 calories. As you can see, the protein is high in the supplement, however overall it's nowhere near as lean as the Smart Bar which has 20g of protein but around just 230 calories.
PhD Nut Butter flavors
On top of the above-mentioned Smart Bar Choc Peanut Butter, PhD has put together two other roasted peanut infused flavors. There is Dark Chocolate Brownie, and the one we feel sounds the most mouthwatering, White Choc Cookies & Cream.
On sale for £6.66 a jar
Those located in the UK can now grab the all-new PhD product directly from phd-supplements.com. The Smart Bar Nut Butter has a regular price of £9.99, although for a limited time the brand has a deal where you can get three for the price of two, working out to £6.66 each.