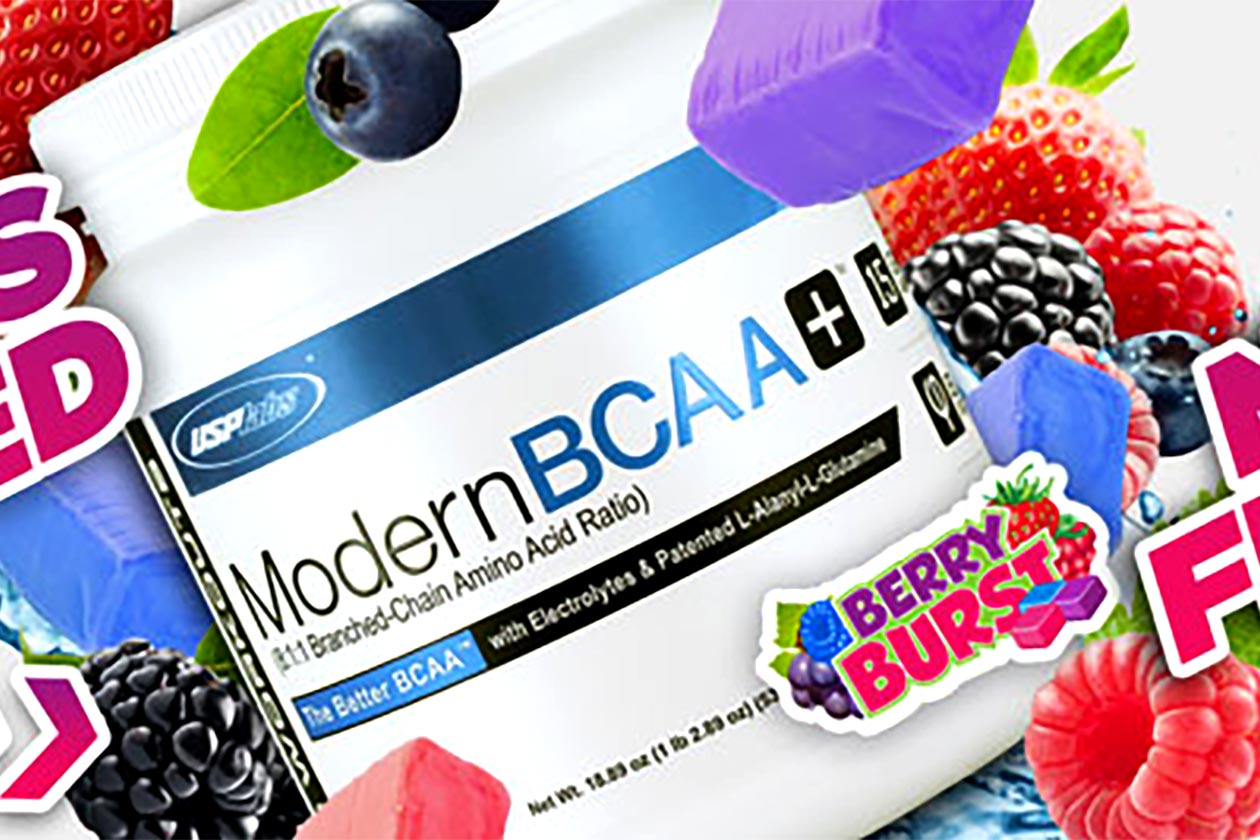 USP Labs has created a new flavor for its well put together amino supplement Modern BCAA, which packs a massive 15g of aminos per serving. The name of the brand's new flavor is Berry Burst, although it doesn't appear to be getting a typical reveal and release.
Instead of launching Berry Burst Modern BCAA straight away through its website, USP Labs is currently looking for testers to try out the flavor. If that sounds like something you'd be interested in, you'll need to head on over to the Anabolic Minds forum.
USP Labs has opened a thread at Anabolic Minds where members can show their interest in testing the Berry Burst Modern BCAA, but will need to share their opinion via social media in return. There are a few other things you have to do to be eligible to test, which are all listed in the forum thread.