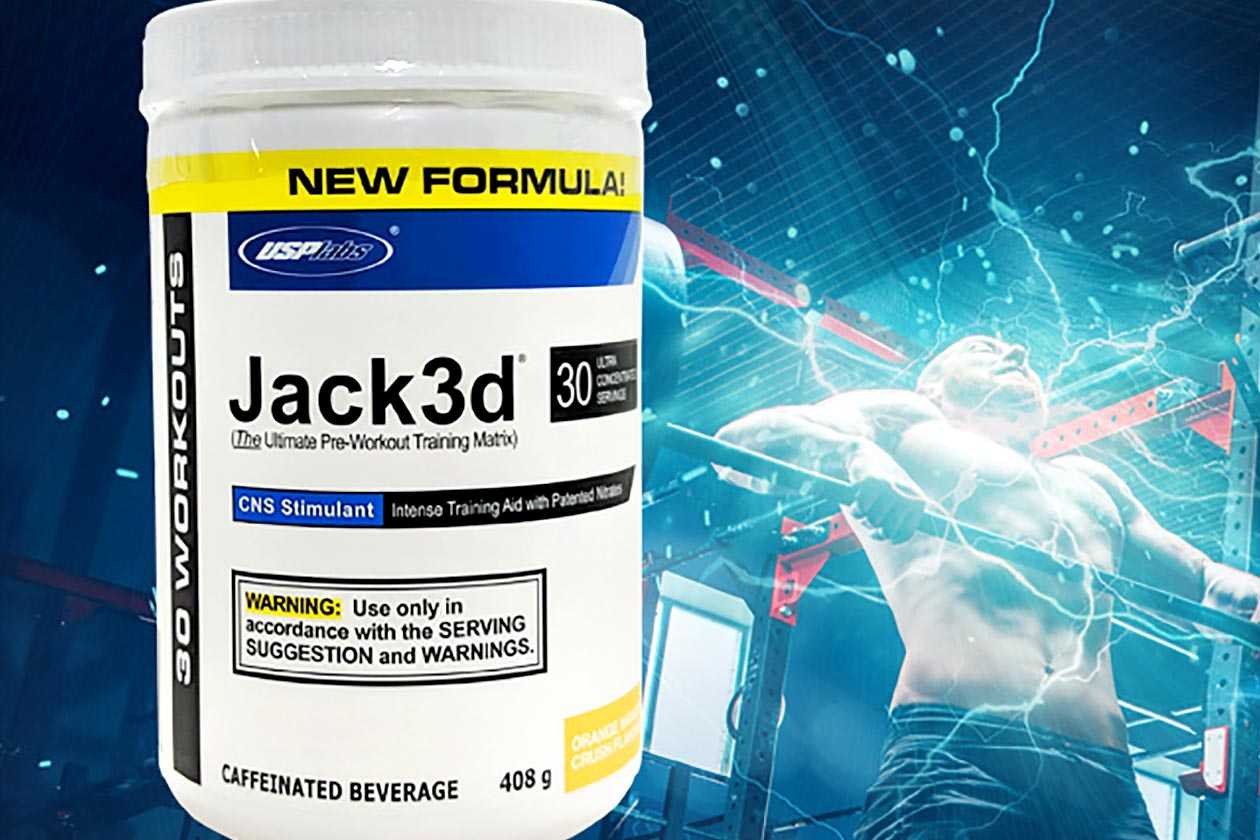 A new version of USP Labs' legendary pre-workout Jack3d, has been relaunched in Australia with an all-new formula. The product features a very different mix of ingredients compared to the Jack3d that's available in the US, in fact, the formula is somewhat similar to the MaxREPS NO3 pre-workout the brand released back in early 2016.
USP Labs has packed its Australian Jack3d with a strong combination of six main ingredients, all of which are at reasonably strong doses. The formula includes features that'll help increase physical energy, enhance mental focus and performance, and improve muscle pumps.
Ingredients
You can see the full mix of ingredients in the new Jack3d in the facts panel below that as mentioned is quite similar to USP Labs' MaxREPS NO3 from years ago. Just like MaxREPS it features the pump ingredients citrulline as well as arginine nitrate.
The complete formula behind the revamped Jack3d now available in Australia, includes 3.2g of the performance enhancer beta-alanine, 375mg of caffeine, 100mg of TeaCrine, and 100mg of the focus feature NeuroFactor. You then have the pump ingredients pure citrulline and arginine nitrate dosed at 6g of 2g respectively.
Where to buy
As mentioned, you can now find the fresh new version of Jack3d down under in Australia. The great team over at Massive Joes is one of the stores already stocking the pre-workout in at $69.95 for a 30 serving tub. The supplement has three flavors to choose from in Sour Gummy, Wild Watermelon, and Orange Mango Crush.