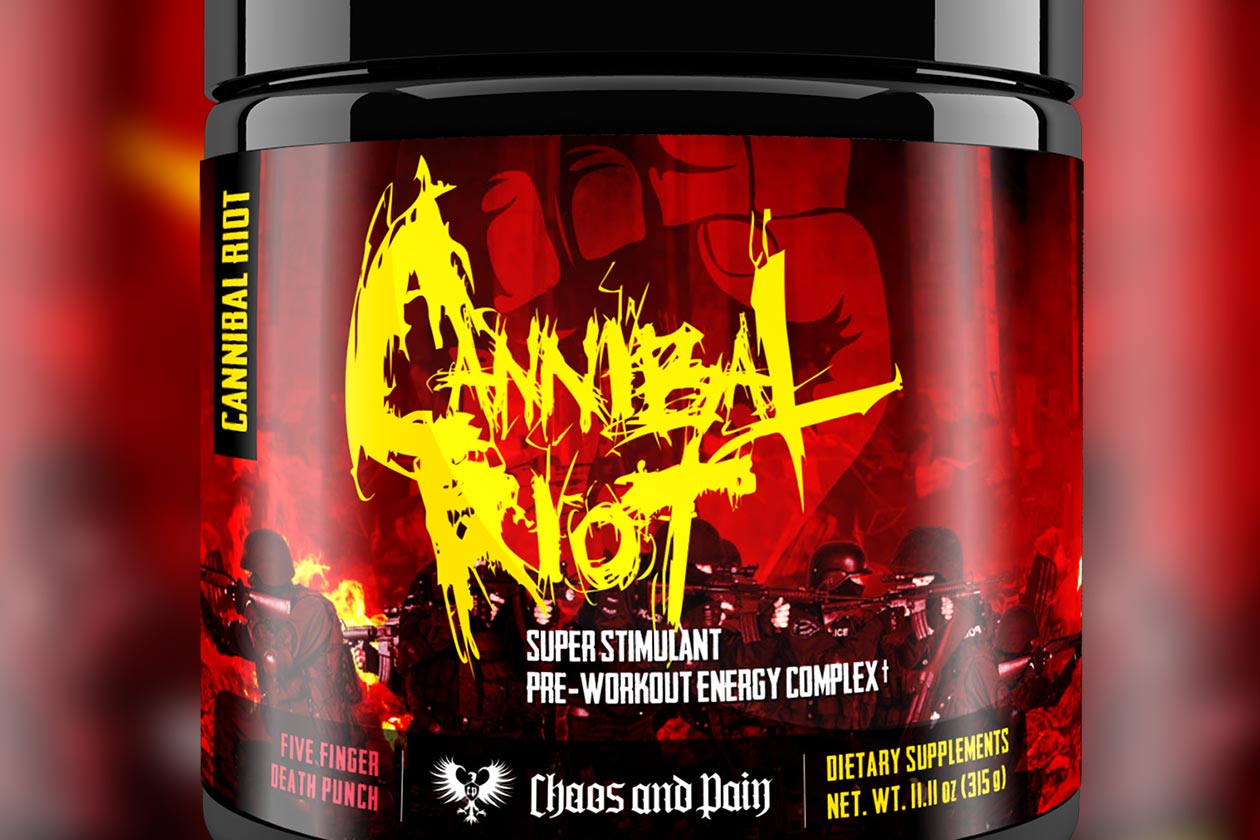 Chaos and Pain recently confirmed that it is fact reformulating its DMHA pre-workout Cannibal Ferox, without the powerful stimulant DMHA. Not too surprisingly, this week the brand has revealed that it's also reformulating Cannibal Riot, another pre-workout of Chaos and Pain's containing DMHA.
To get everything ready for the release of the new Cannibal Riot, which we don't, unfortunately, have any details on. Chaos and Pain is clearing out the current version with a massive discount on its website, where you can get a full tub of the pre-workout at $15.
While the sale is quite impressive, there is a bit of a catch to it. The powder in the Cannibal Riot tubs on clearance is apparently a bit clumpy, although that shouldn't affect the overall performance of the product.