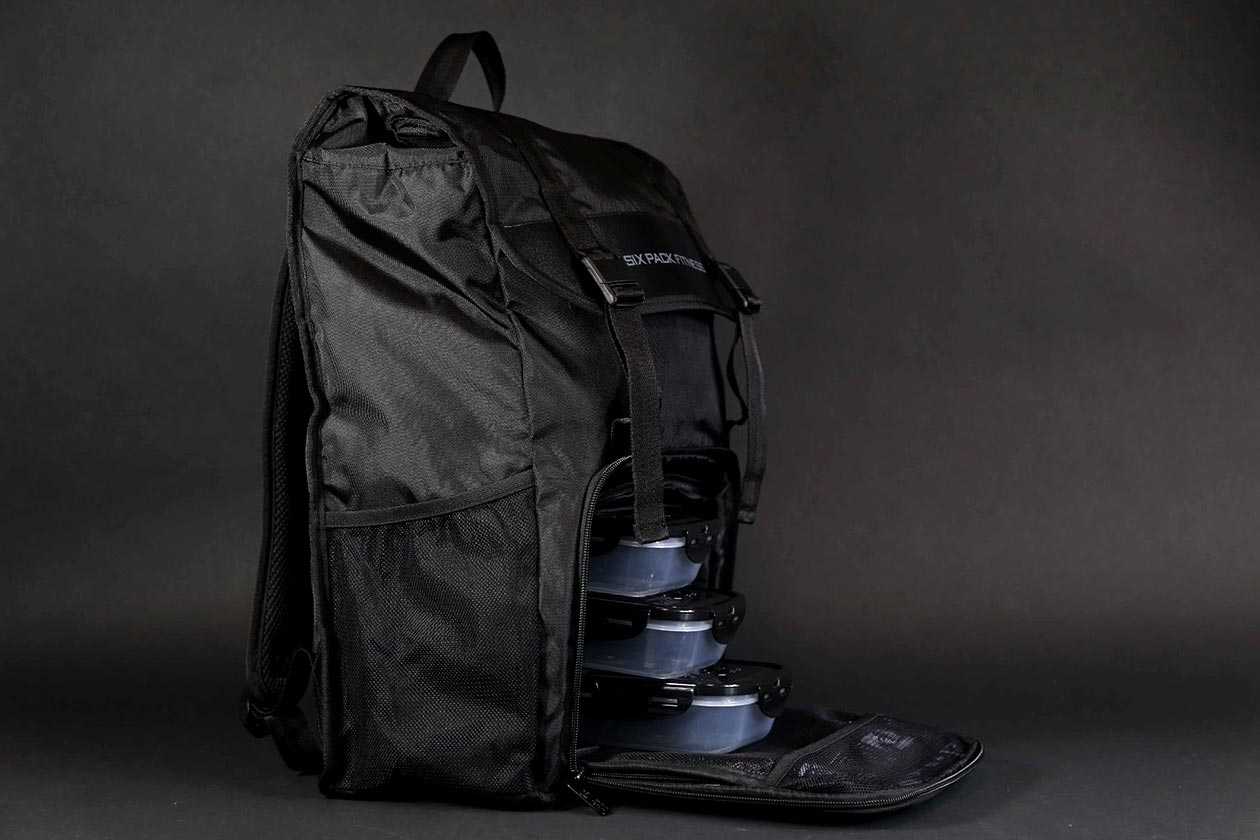 Lately, Six Pack Fitness has been all about new color options for its family of fitness bags including quilted and digital camo patterns. This week the brand has stepped it up and launched an entirely new product called the Six Pack Commuter.
Like a few of the innovative company's other bags, its new Commuter is a backpack style, meal management system. The overall design is quite similar to Six Pack's Expedition 300 backpack with a big main compartment, netted side pockets, and accessible through the front, a removable core for three meal containers.
The most obvious difference design-wise with the Commuter backpack is that it doesn't have a zip entry into its main compartment. Instead, it has a fold over, clip in flap, giving it a nice slim design but still plenty of room to pack everything you need for the day and more.
The new Six Pack Commuter is now available through the brand's website at sixpackbags.com for $149 in the one Stealth Black color. If you act fast, however, you can save 20% using the coupon "COMMUTER20", as the new bag is a part of Six Pack's Holiday Savings promotion.