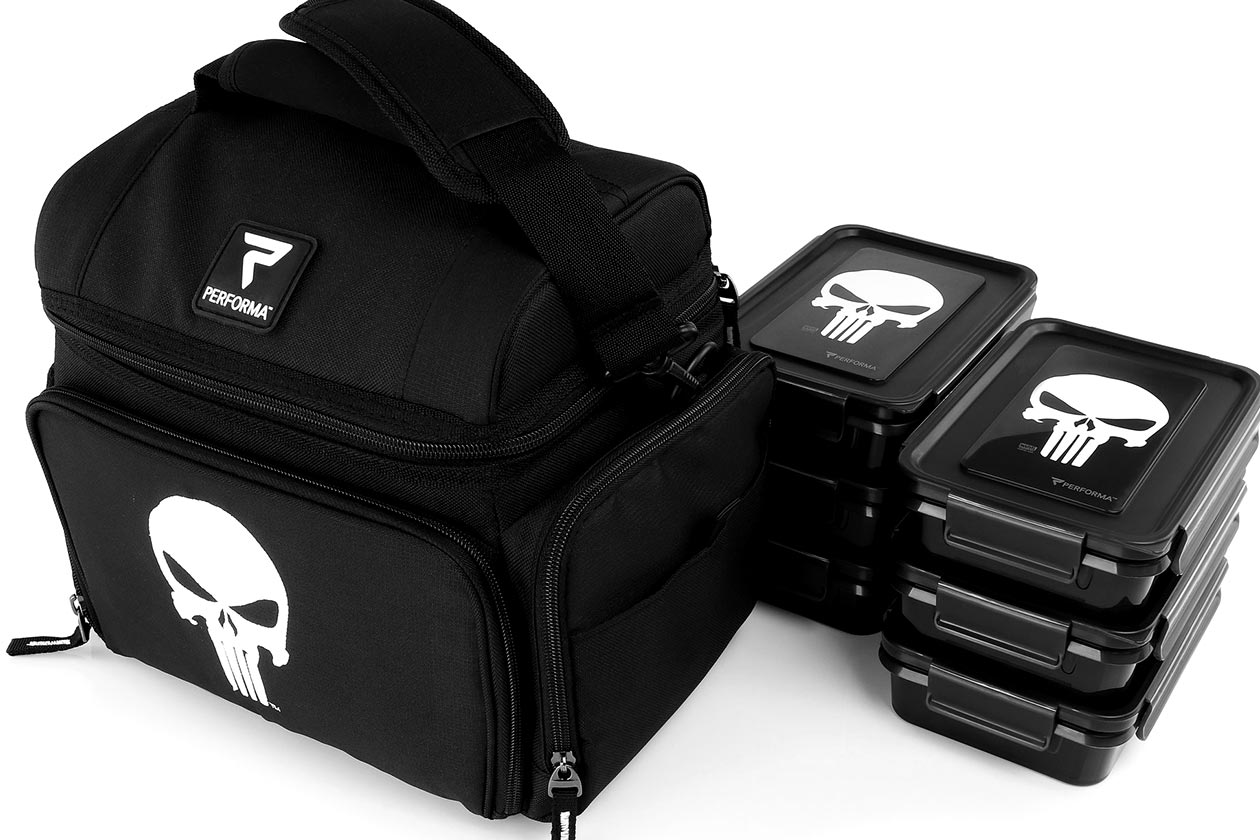 You may remember a while back Performa, the brand behind the many superhero shakers out there, released two Marvel Comics meal management bags. They were put together with the fitness bag company Fitmark and were essentially customized versions of the brand's classic meal carrier, The Shield.
Performa has now launched its very own meal management bag called the Matrix. The product features high-density thermal insulation, two interior pockets, room for six meal containers, a convenient luggage strap, as well as side pockets for bottles and snacks.
Performa's Matrix has everything you could want in a meal management bag, however, like with its shakers, it is its design options that set it apart from the competition. The new bag has two simple, Performa branded designs and two superhero ones themed around Batman and the Punisher.
The price on Performa's Matrix meal bag isn't too bad at about the same as most other products with room for six meals. The more plain, Performa branded bags will cost you $69.99 through the brand's own online store, while the Batman and Punisher designs are a bit more expensive at $84.99 each.