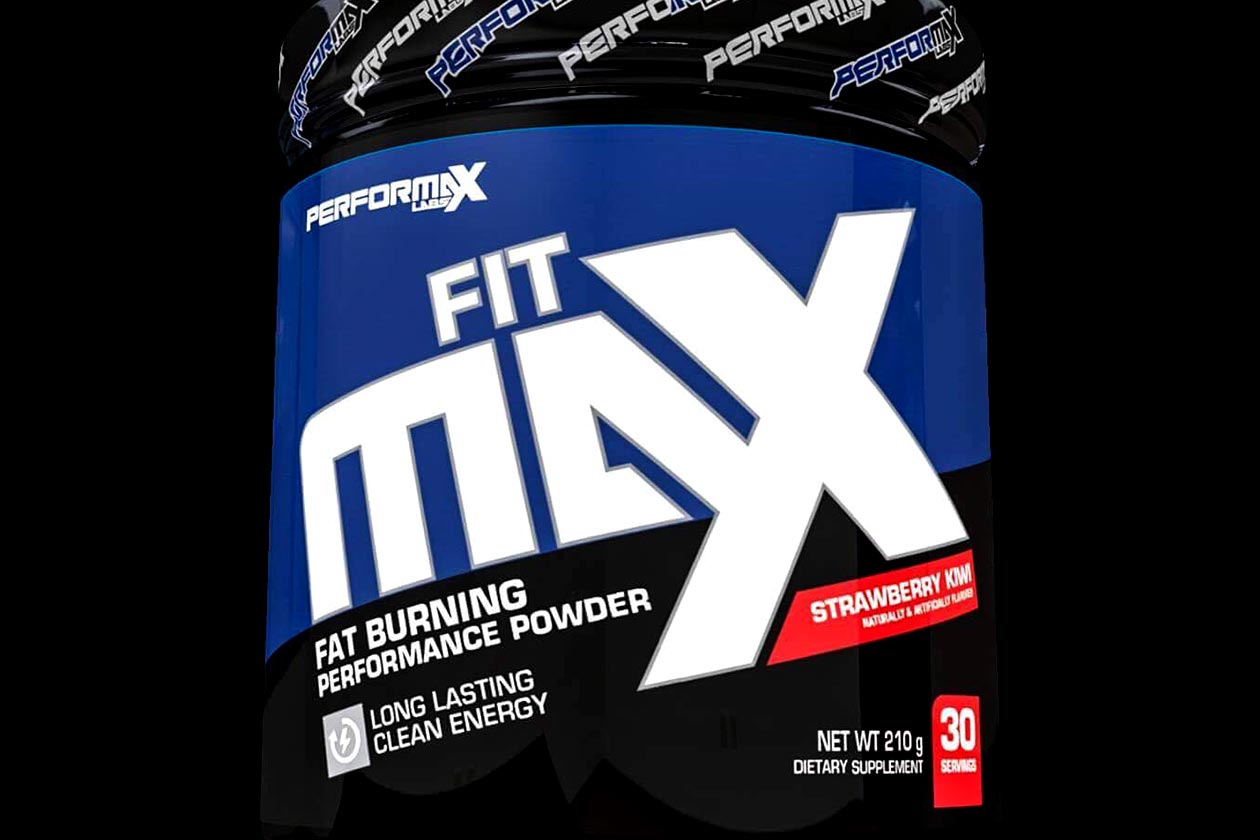 Before we made it to the close of 2017, Performax Labs squeezed in confirmation of a supplement release it had planned for 2018. That release wasn't exactly entirely new, it was in fact the return of its previously discontinued flavored fat burner FitMax.
Since we're now in 2018, Performax Labs is continuing the hype for the return of its weight loss product. Today it has passed on the label for its upcoming FitMax, confirming each and every one of the supplement's ingredients, all included to deliver clean energy, appetite suppression, increased focus, and improved performance.
You can see the full label for the new version of FitMax above, where not too surprisingly Performax Labs has put together a pretty full on formula. The product features just as many ingredients in its Burn blend as it does its Energy blend, with the likes of TeaCrine, eria jarensis, rauwolscine, carnitine tartrate, choline, and rhodiola.
Performax Labs is saying FitMax will officially return sometime very soon in the one 60 serving tub size, which is intended to last the usual 30 days. Users are directed to throw back one serving in the morning and another in the afternoon, or both together once per day.
When FitMax does eventually arrive, to start, Performax Labs fans will have just the one taste to choose from in Pink Lemonade. That one flavor, however, is said to be joined by a few other options following the launch of FitMax.