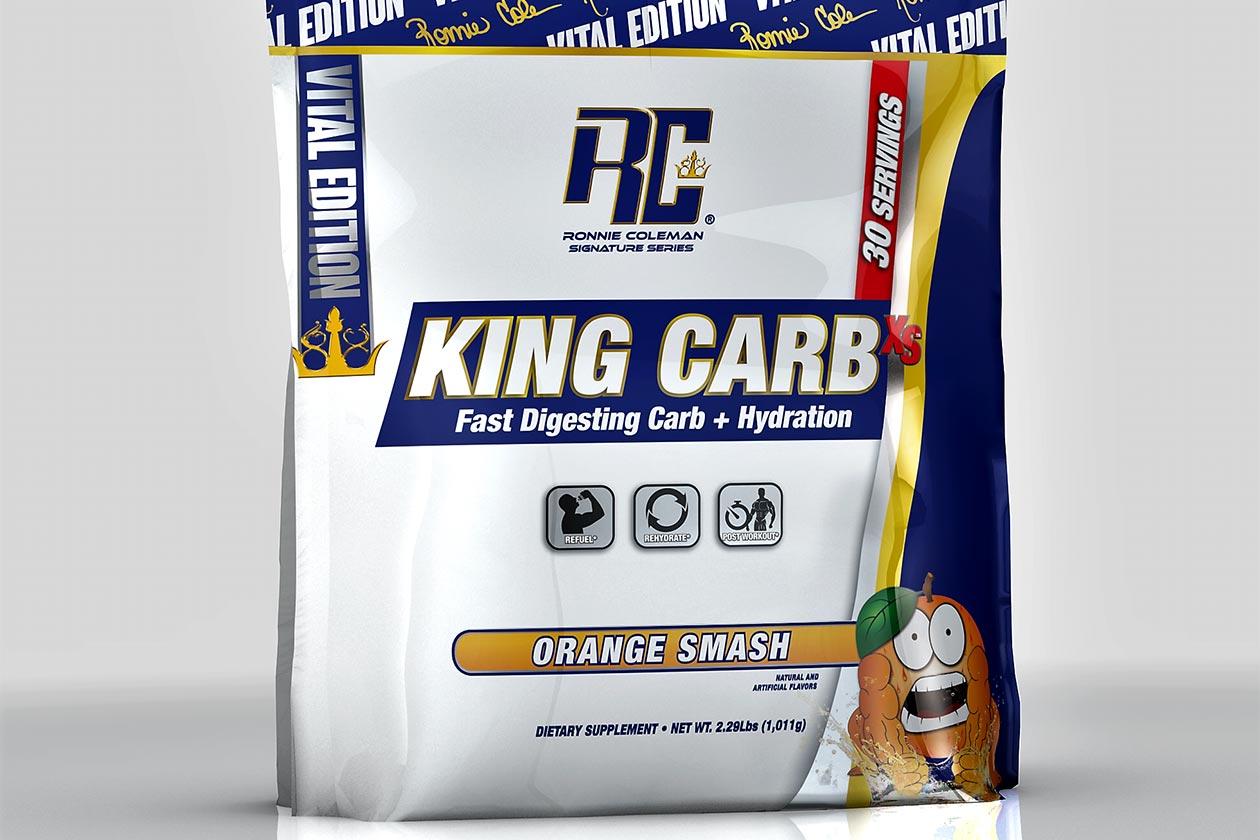 Over the weekend Ronnie Coleman Signature Series introduced its one-of-a-kind pump supplement, Stacked NO Pump Shot. Before it was released, the brand did say Pump Shot isn't all it has up its sleeve for early 2018 with today bringing confirmation of exactly that.
Ronnie Coleman Signature Series has introduced King Carb XS, another entirely new product coming soon from the brand which is a lot more basic than Stacked NO Pump Shot. King Carb packs two very simple features, carbohydrates for fuel or refueling, and electrolytes for better hydration.
You can see the full label for Ronnie Coleman's carbohydrate supplement above, where as mentioned it keeps things pretty straightforward. Alongside its handful of electrolytes for the promoted hydration, King Carb XS has 30g of carbohydrates per serving with fast digesting dextrose being its primary source.
Ronnie Coleman Signature Series plans on launching King Carb XS in the one 1kg, 30 serving bag with two flavor options to choose from. When the product eventually arrives you'll be able to get it in an Orange Smash flavor, or a convenient Unflavored, ideal for mixing with other supplements.