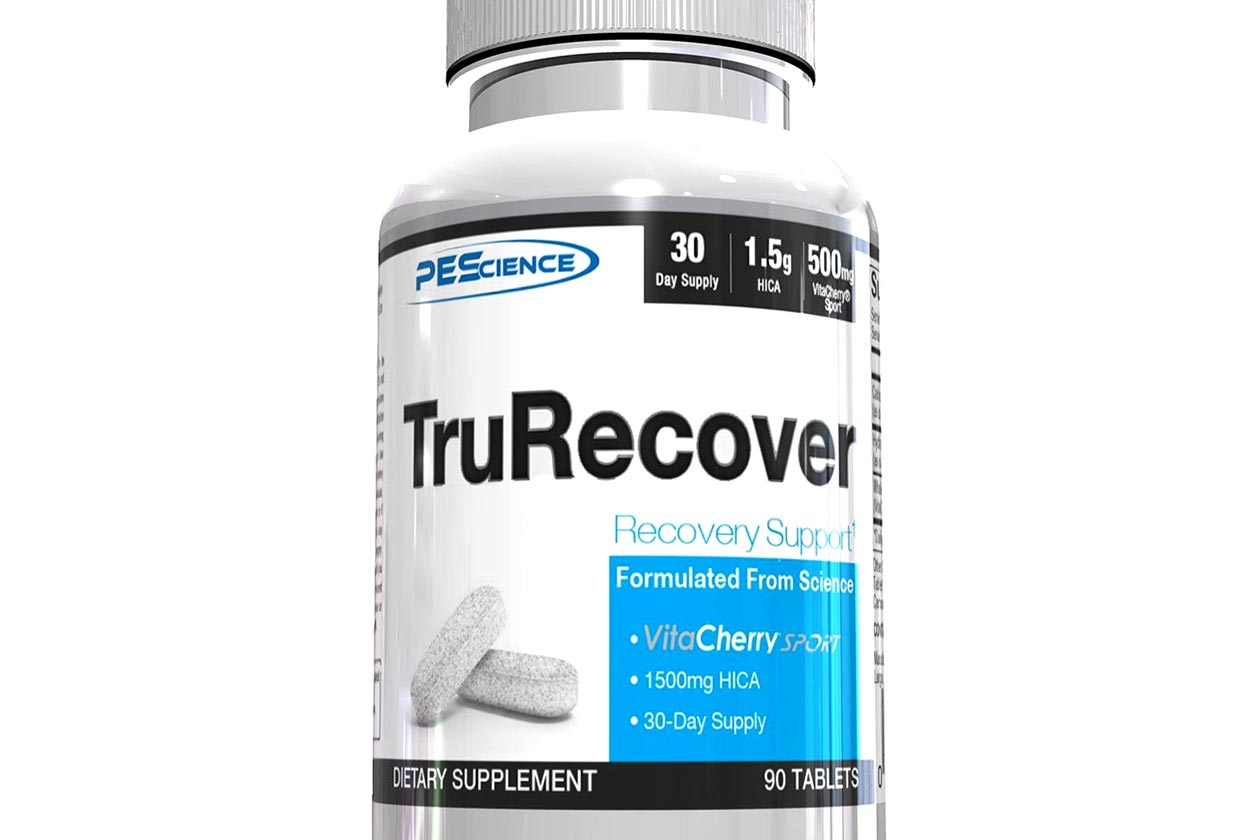 TruRecover is an all-new product from the team over at PEScience intended to be added to your current supplement stack to further improve recovery. The product is backed by a relatievly straightforward formula made up of two research backed ingredients, both at quality doses.
The two ingredients making up the latest supplement from PEScience are the leucine metabolite HICA and the increasingly popular, inflammation reducer tart cherry. Packed into each three tablet serving of TruRecover is 1.5g of active HICA and half a gram of the VitaCherry branded tart cherry.
You can get the new PEScience TruRecover now through the brand's website, where the 30% off coupon we shared last week for Omega-3+ is still running. The usual price on TruRecover on pescience.com is $19.99 for 30 servings, although if you add in the code "PES30" at checkout, you'll get it for $13.99.