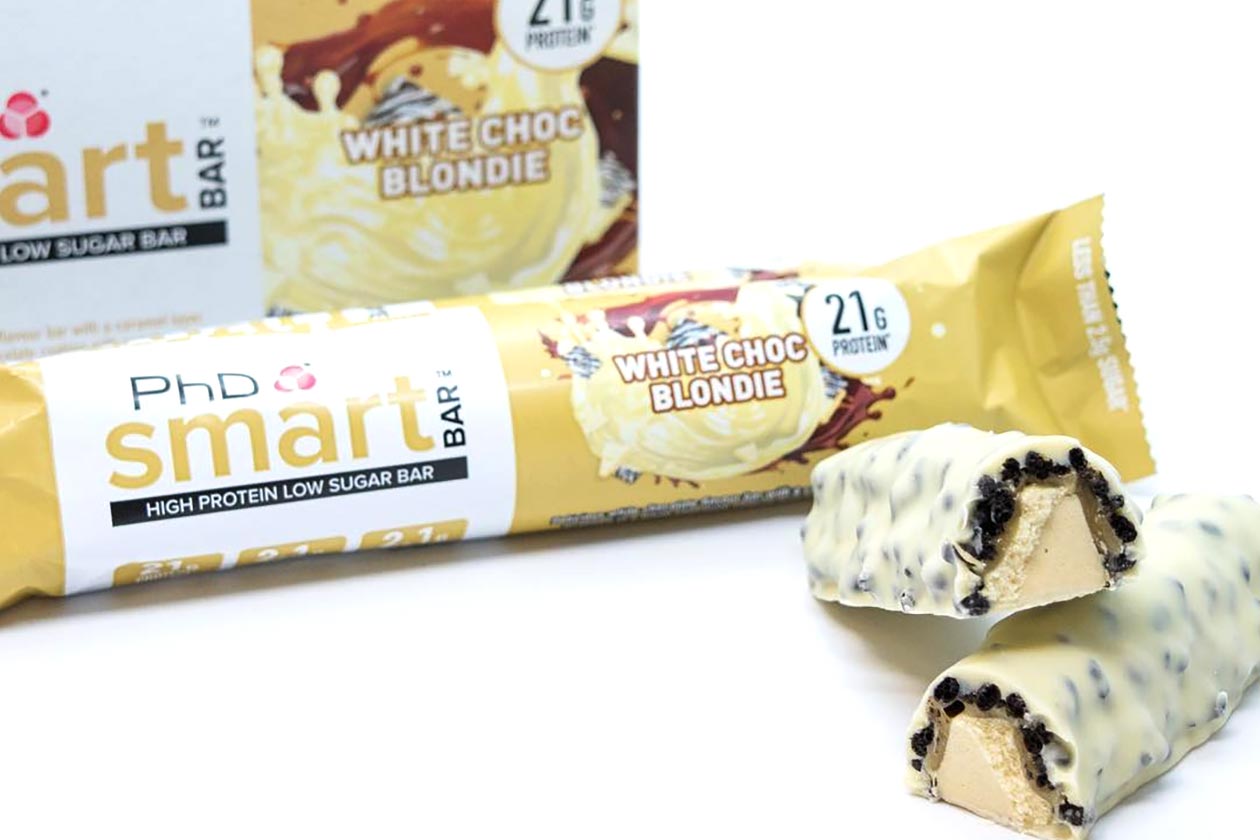 PhD Nutrition's protein bar competitor, the Smart Bar, is one of our top five favorite protein bars on the market right now. It combines realistic chocolate, an impressive overall tast, and a smooth consistency, for a truly addictive on-the-go protein experience.
The best flavor on PhD Nutrition's Smart Bar menu is the incredibly sweet but rich, Dark Choc Raspberry. Today that top option might be moved down a spot, as the UK company has released another flavor that is almost always a winner when it comes to protein bars.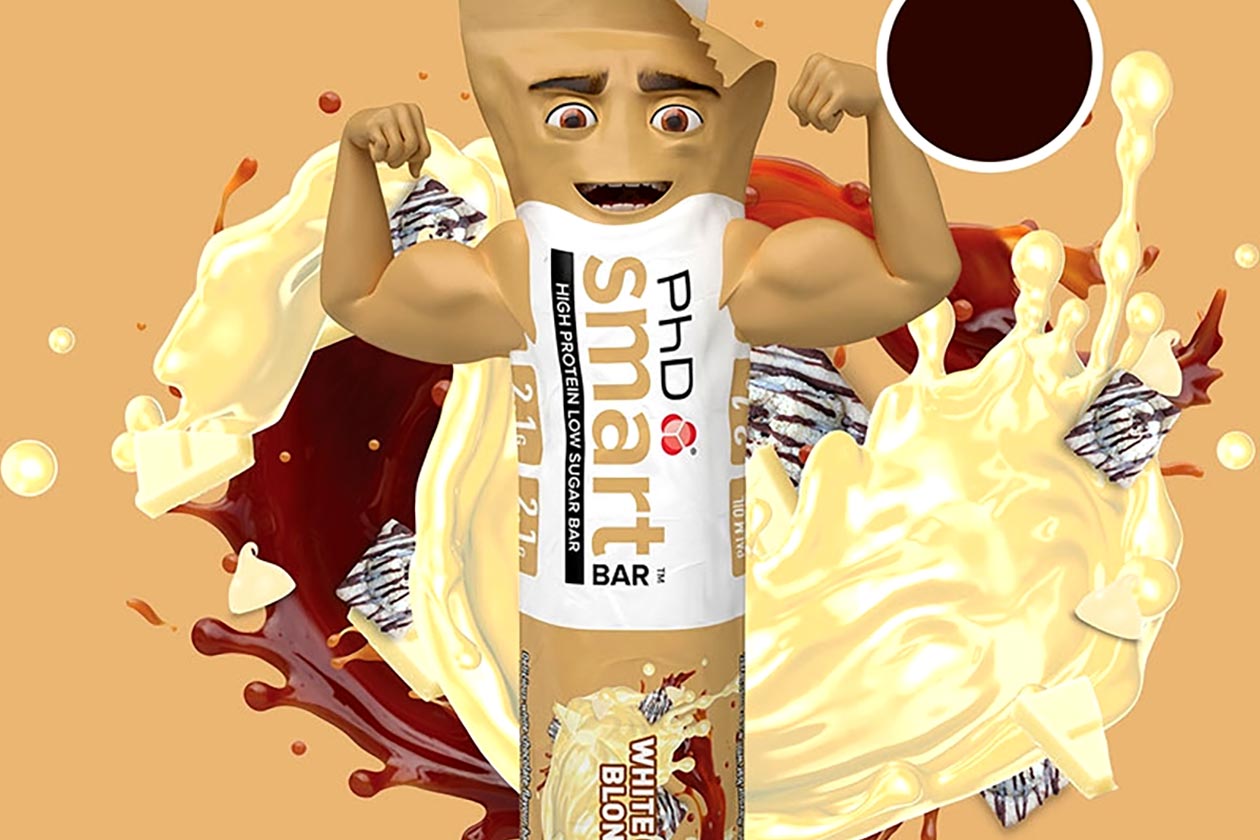 Now available from PhD Nutrition is a White Choc Blondie Smart Bar, featuring dark chocolate crispies along with a delicious white chocolate caramel layer. The new release still packs the usual Smart Bar macros with 21g of protein, less than 2.5g of sugar, and 238 calories.
The White Choc Blondie Smart Bar is now available from PhD Nutrition's own website, where UK fans can purchase it in boxes of 12 for £24.99. The brand also has a promotion running at the moment where if you spend over £40 you get a free White Choc Blondie Smart Bar.