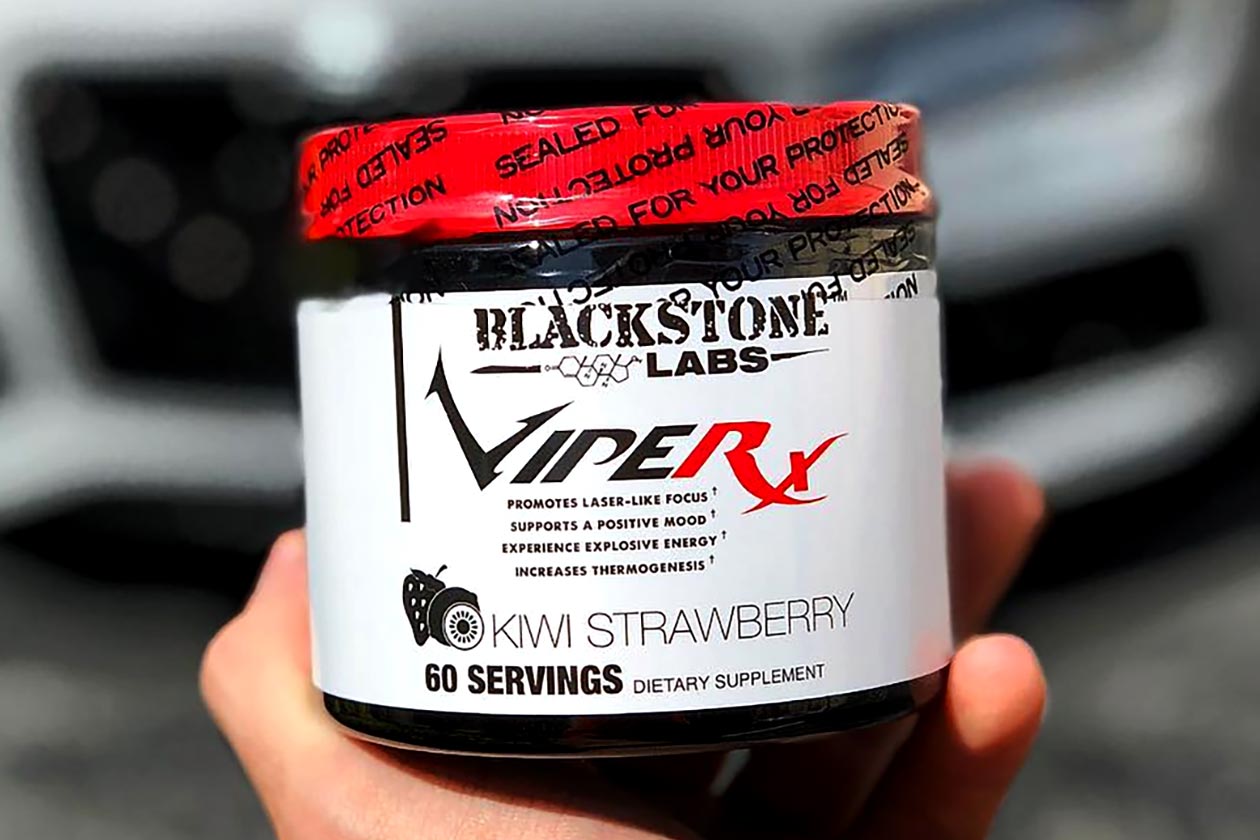 Since launching its DMAA fat burner King Cobra last year, Blackstone Labs has removed the supplement from its website and added a product called ViperX. Unlike King Cobra, ViperX doesn't feature DMAA, instead it relies on a different set of ingredients which is still heavy on the stimulants including TeaCrine, eria jarensis, and of course caffeine.
This week Blackstone Labs has launched an alternate version of its weight loss competitor ViperX, with a new flavored option. Regarding its effects, the ViperX powder promises the same benefits as the capsule ViperX with laser-like focus, extreme energy, enhanced mood, and increased thermogenesis.
While the benefits of the flavored ViperX are the same, the ingredients behind it are not. Blackstone Labs has removed a few of the original ViperX features as well as changed the doses of almost everything that's remained.
The ingredients removed for the ViperX powder are TeaCrine, the powerful stimulant eria jarensis, hordenine, and n-methyl tyramine. In their place, Blackstone Labs has added a couple of new features such as higenamine and altered some doses including less caffeine at 225mg and twice as much theobromine at 100mg.
You can see the full label of Blackstone Labs' new flavored ViperX above and purchase it now through blackstonelabs.com. The powder version costs exactly the same as the original capsule ViperX at $54.99 for 60 servings, coming in two flavors, Kiwi Strawberry and Watermelon.