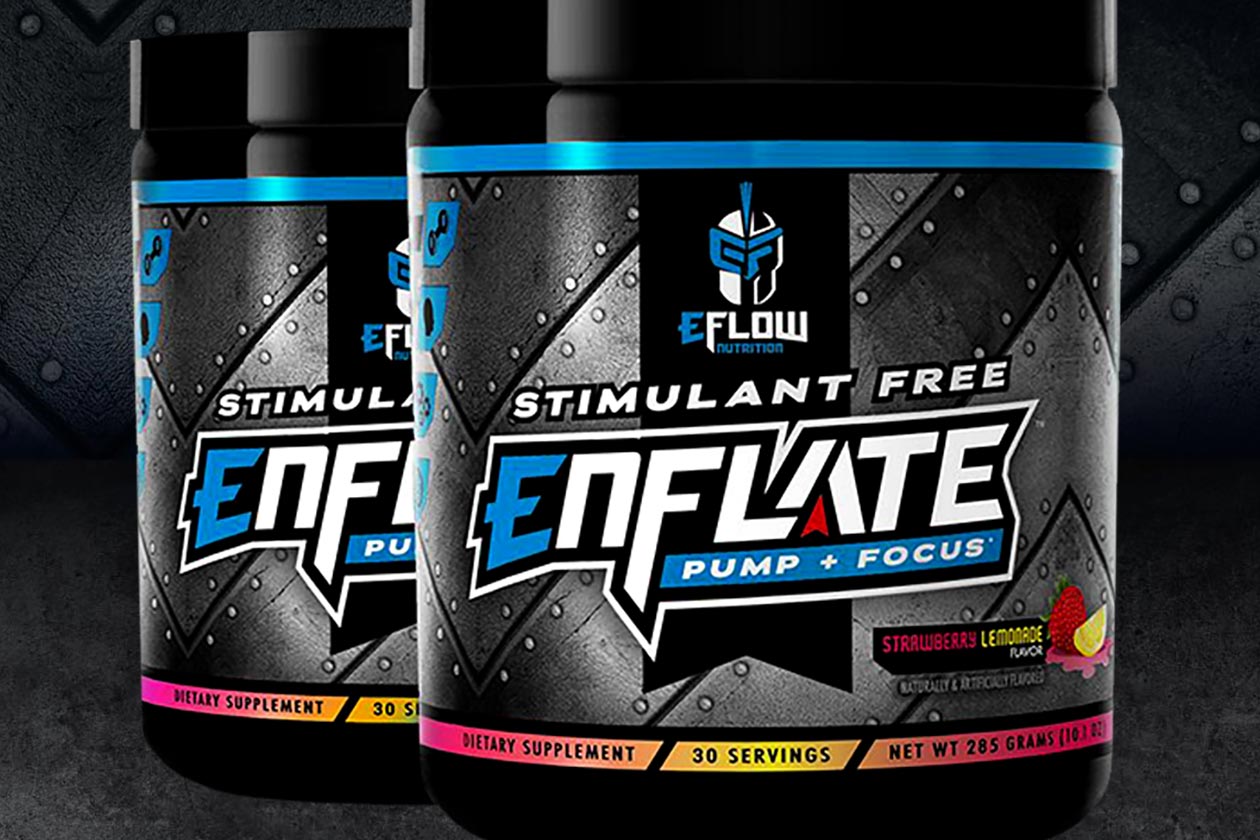 Last week we shared details on eFlow Nutrition's all-new, stimulant free pump pre-workout Enflate. The supplement actually goes a step beyond a lot of its competitors by also featuring ingredients for enhanced mental focus as well as improved muscle pumps.
This week, eFlow Nutrition has officially launched Enflate directly through its website. The product carries a price of $39.99 for a full 30 serving tub; however, there is a way to save a bit of extra money if you don't mind purchasing two tubs.
Whether both are for you or you and a friend, eFlow Nutrition has a double pack of Enflate available for $69.98, working out to $34.99 per tub. Either way you go, single or double, you have two flavors to choose from for Enflate with Rainbow Sherbet and Strawberry Lemonade.