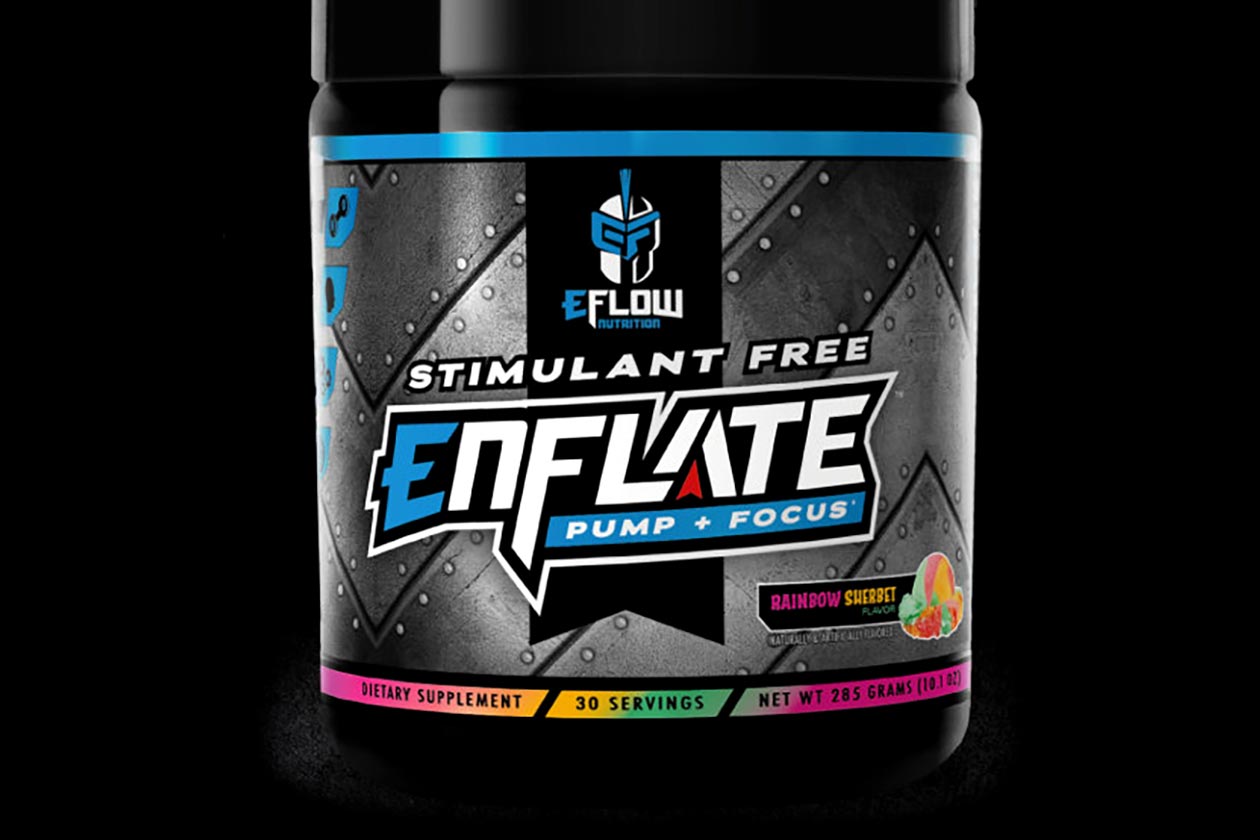 eFlow Nutrition is getting ready to release an all-new addition to its lineup that's stackable with both of its current pre-workouts, Enrage and the DMHA powered Enrage Extreme. The supplement is called Enflate, which is a stimulant free pre-workout, hence why it can be stacked with eFlow's Enrages.
The primary goal of eFlow's Enflate is to enhance muscle pumps, although unlike most stim-free pre-workouts, that's not where it ends for the product. To take care of pumps the brand has packed the supplement with 4g of citrulline malate (2:1), a heavy 1.5g of Hydromax glycerol, and a gram each of agmatine and taurine.
As mentioned, pumps aren't all Enflate is about, as the product is also designed to improve focus and mood. To handle that, eFlow has included 200mg each of VitaCholine and and alpha-GPC, as well as 50mcg of huperzine A.
At the moment, eFlow Enflate is not yet available through the brand's own online store, although we suspect that'll be changing sometime soon. When Enflate does eventually become available, fans of the brand will be able to pick it up in the one 30 serving tub size in two flavors with Rainbow Sherbet or Strawberry Lemonade.