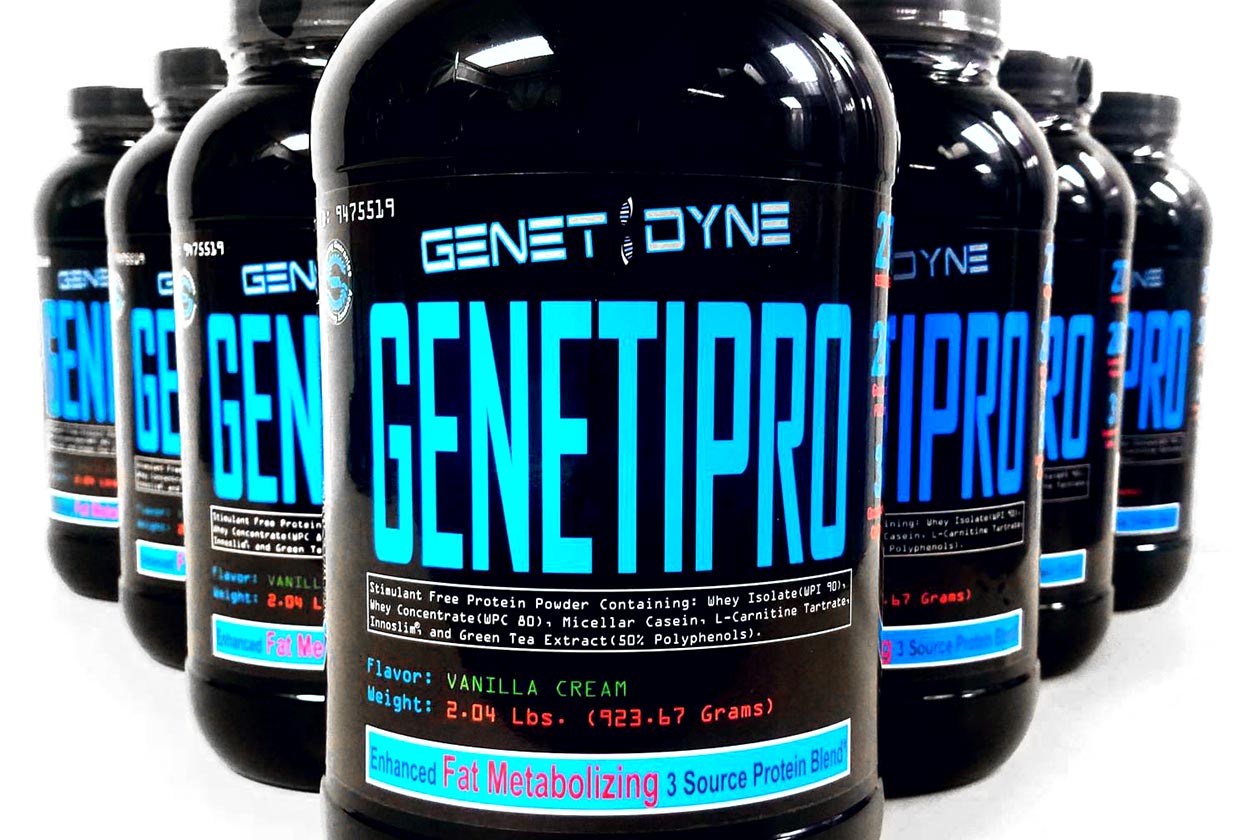 Genetidyne, the supplement company with the protein powders that have actual candy bar pieces in them. Has announced that it has an all-new, extremely transparent, weight loss protein powder launching within the next week or so called Genetipro.
Transparent formula
Taking care of the fat burning benefits for Genetidyne's Genetipro are three ingredients with 300mg of carnitine tartrate, 100mg of green tea, and 50mg of InnoSlim. Then on the protein side, the product has 26g of protein per serving made up of 8.4g of whey isolate, 14.4g of whey concentrate, and the remaining 3.2g of micellar casein.
As mentioned earlier and as you can see in the label below, Genetidyne has indeed gone extremely transparent for its new Genetipro protein powder. It's one thing to list the doses of fat burning ingredients like carnitine, but there are very few that do the same for individual protein sources.
Macros
Moving onto the nutrition profile of Genetipro, while it may be a fat burning infused protein powder, it still features your typical protein macros. On top of the 26g of protein, each serving provides, 3g of carbohydrates with only a gram of that sugar, a gram of fat, and a total of 125 calories.
Launch deal
Genetidyne plans on launching Genetipro within the next week or so through its own online store at genetidyne.com. To start, it'll be available in two traditional tastes with Chocolate and Vanilla, and it'll be welcomed with what the brand describes as a "pretty hefty discount".