Genius Mushrooms brings together the power of reishi, cordyceps and lion's mane
Feb 12th, 2018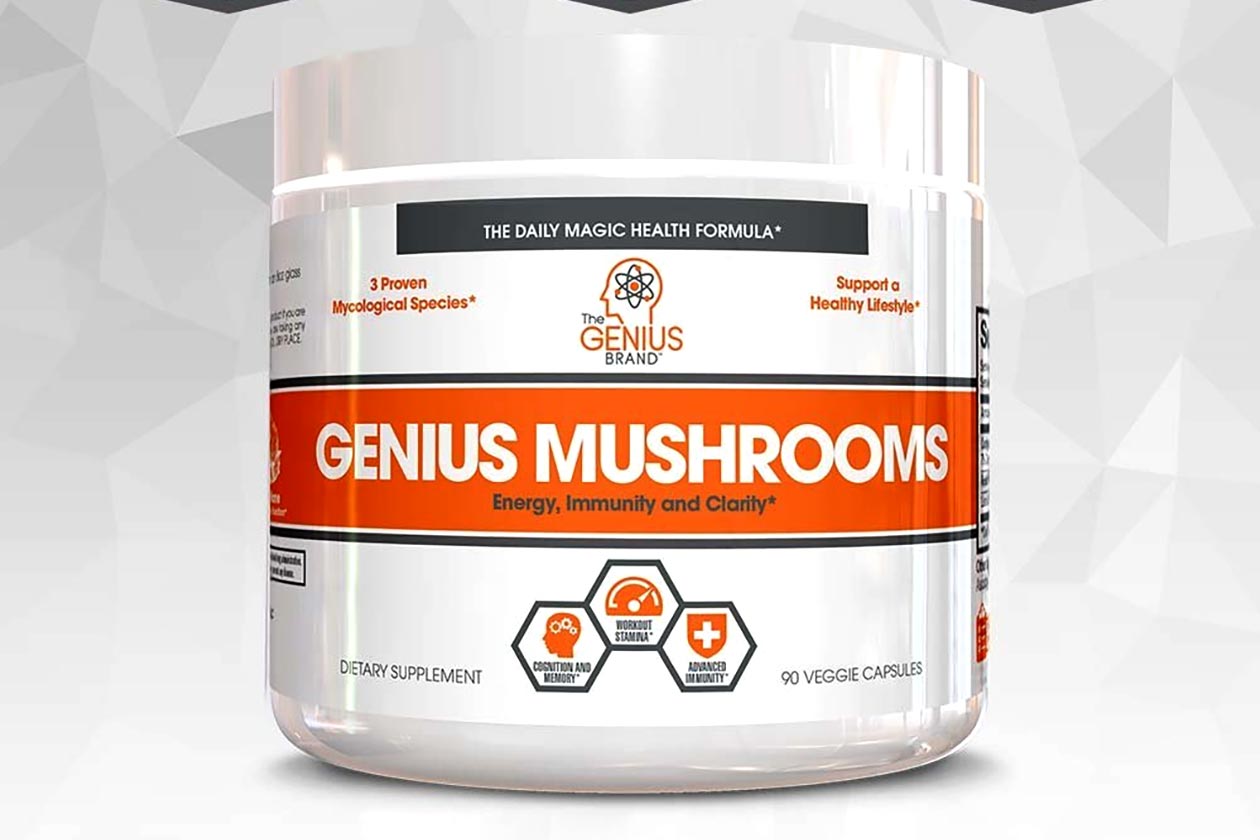 Genius Supplements has launched another specialty supplement called Genius Mushrooms, that the brand refers to as "the daily magic health formula". The product is categorized as a wellness supplement promising to help improve energy, stress relief, boost your immune system, and enhance mental clarity.
To achieve all of its unique effects, Genius has brought together three well-researched ingredients for Genius Mushrooms, which are of course all mushrooms. For immune support, the supplement has reishi mushroom extract dosed at half a gram per serving.
Next on the list is lion's mane, also dosed at half a gram, and included for its brain-boosting benefits. Last but not least you have cordyceps for caffeine-free energy, and like the other two Genius Mushrooms ingredients, it is dosed at 500mg per serving.
The first location stocking the latest from Genius Supplements is the same place that always gets its products first, Amazon. Genius Mushrooms is now in stock there at just $18.99 for a 30 serving bottle, making it a relatively low-cost supplement to add to your monthyl stack.