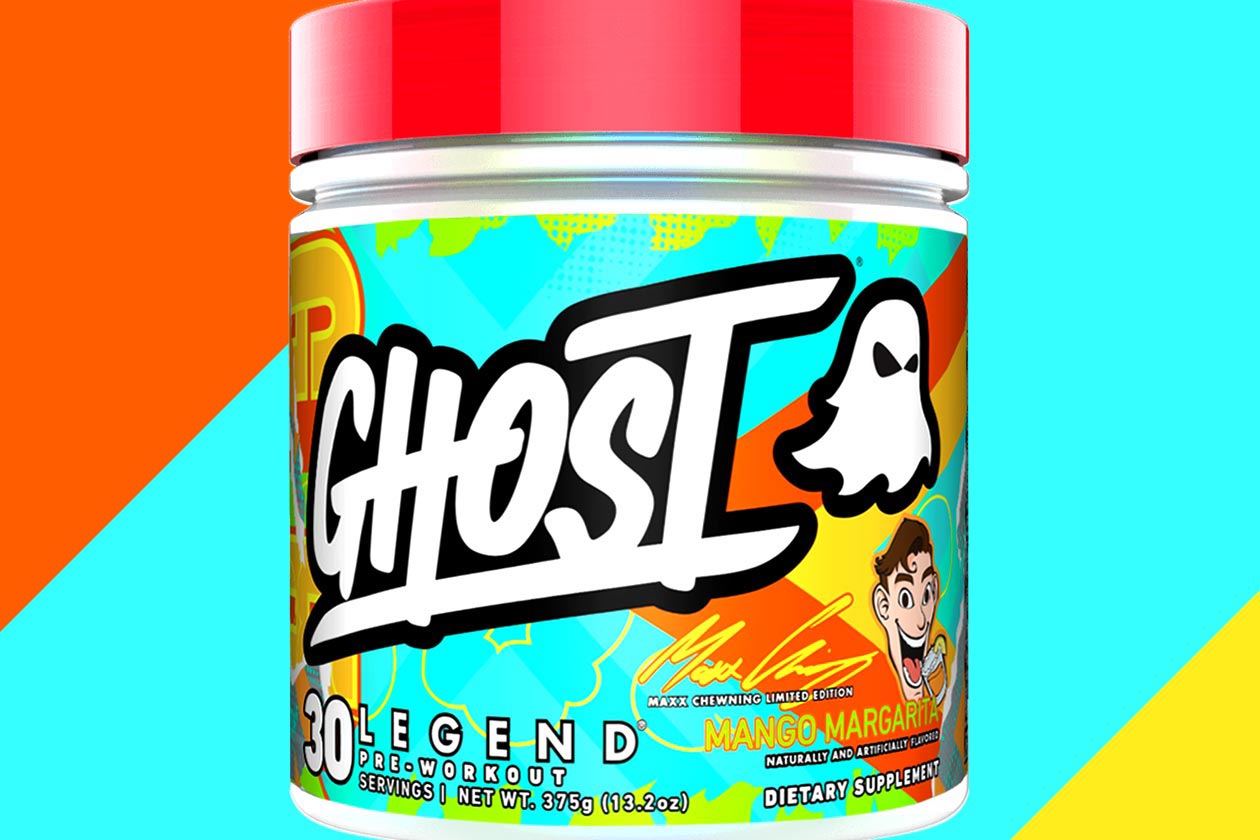 After a number of months of beta testing, Ghost Supplements has finally unveiled its second athlete flavor collaboration which is with Maxx Chewning. The flavor is Mango Margarita, and like with Christian Guzman's Lemon Lime Ghost Legend, there is a little more to this one than just a new flavor.
With Ghost's Guzman edition pre-workout, the dark-themed Lemon Lime Ghost Legend, the brand threw in a bit of extra caffeine. It was included as a nice little addition to make the already special edition supplement even more special.
For Maxx Chewning's Mango Margarita pre-workout, Ghost has once again thrown in something extra. The formula in Chewning's Ghost Legend is exactly the same as the regular version with the addition of 150mg per serving of the muscle pump enhancing Vasodrive-AP.
Ghost plans on finally unleashing its bright and colorful Maxx Chewning Mango Margarita Ghost Legend, sometime next month. It is only going to be available in a very limited amount, so when it launches through the brand's website, make sure you get in quick.