The veteran supplement company Muscletech is about to jump into the ketogenic marketplace, with its first entry into the category being Keto Plus. The product is powered by a solid dose of goBHB ketones like a lot of other keto supplements, although that's not all the brand has in the mix.
MuscleTech Keto Plus is designed for use before your workout, similar to a pre-workout. As mentioned, it uses goBHB ketones for help with energy and endurance and at a heavy dose of 12g per two-scoop serving or 6g for a single.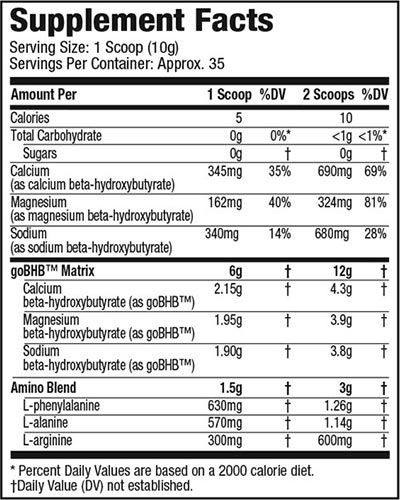 Where Muscletech has made Keto Plus a little different, is that it also features a 3g blend of amino acids for repair and growth. The aminos are phenylalanine, alanine, and arginine, and have also been included in specific amounts as according to the brand they've proven in a study to "raise plasma ketone levels during and after exercise."
Muscletech Keto Plus isn't available just yet; however, it isn't too far away with its launch happening sometime this spring. It'll be coming in the one 35 serving tub size, so 17 and a half servings at that heavy two scoop amount, and in the one Sour Peach Candy flavor.