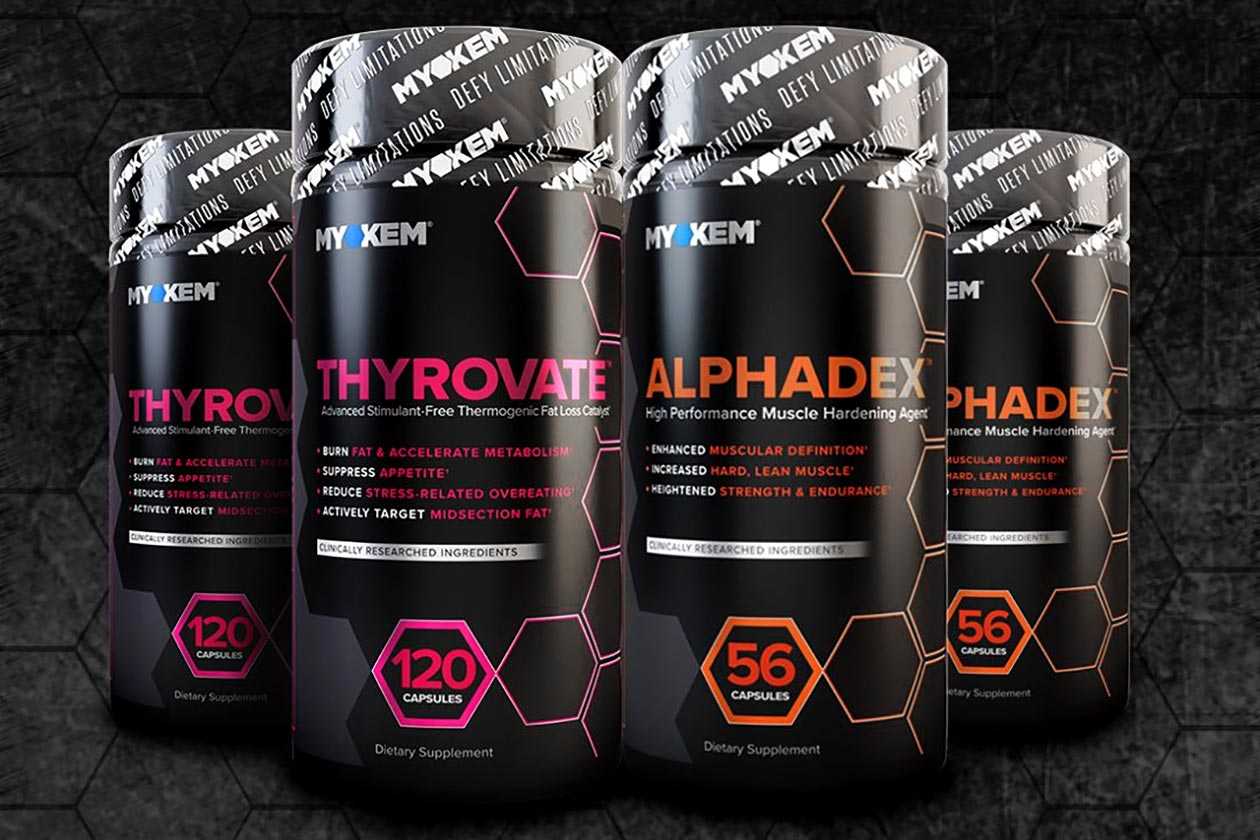 Around the middle of last year, Myokem came out of a relatively long period of silence and relaunched its well-formulated amino mTOR Pro as well as its muscle builder Magnitropin. The brand has now relaunched two more of its very effective supplements, reintroducing its anti-estrogen Alphadex and its stimulant free at burner Thyrovate.
Myokem has brought back Thyrovate with its original formula completely intact, which despite being over two years old, is still one of our favorite stimulant free weight loss products. As for Alphadex, much like with the relaunched Magnitropin, the brand has made a significant change to it.
Formula wise it looks like Alphadex is exactly the same, however just like Myokem did with Magnitropin, it has given the supplement a fully transparent label. The doses of the ingredients all seem to come to the same combined weight from the original, so it would be good to assume it performs very much the same.
You can find both Myokem's Alphadex and Thyrovate back in stock on its official online store at myokem.com. Alphadex has a cost of $49.99 with a total of 56 servings, the same as the stackable muscle builder Magnitropin, with Thyrovate at $44.99 for 30 servings.