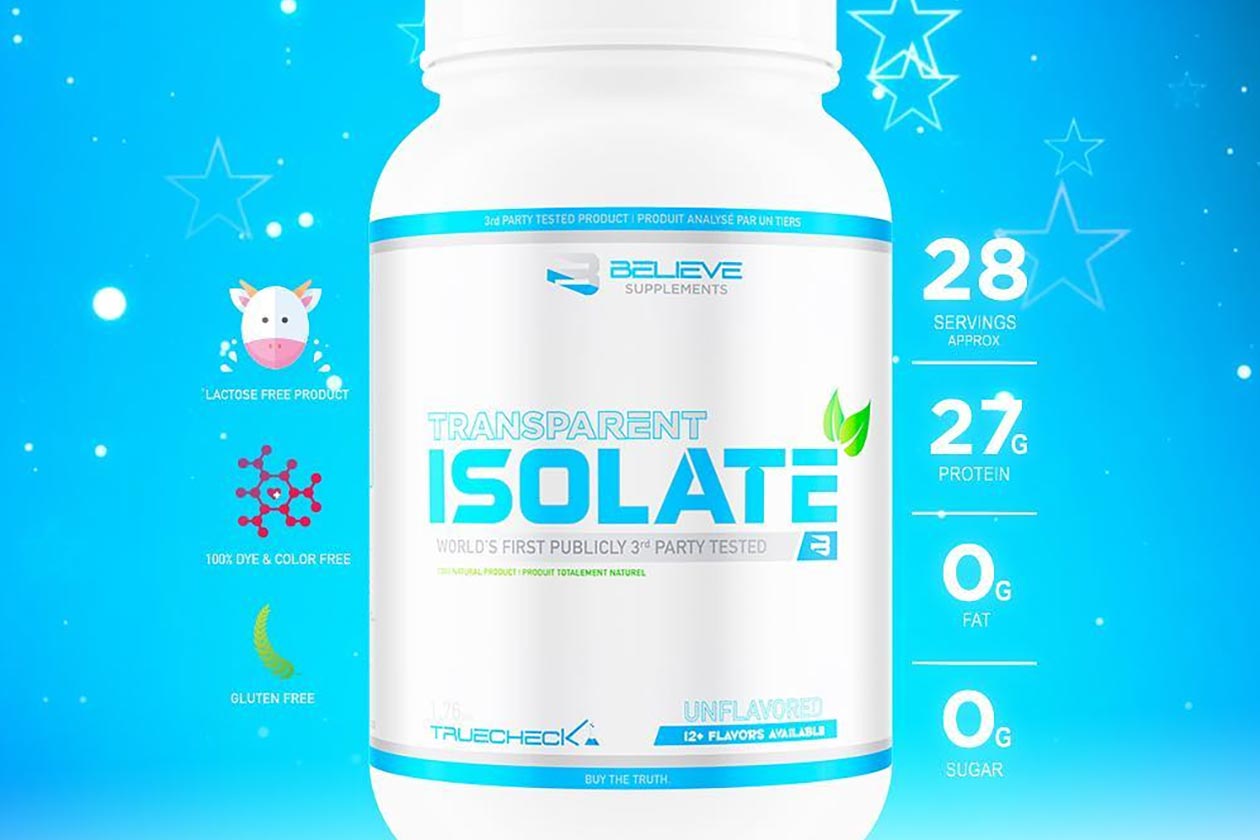 Believe Supplements, the creative brand that sells its protein powder and protein flavoring separate, has launched a new size for one of its two proteins. The product getting the attention this week is its high quality, fast absorbing whey isolate formula, Transparent Isolate.
Previously, Believe Supplements' Transparent Isolate came in just the one 69 serving tub size. Fans of the brand can now purchase the protein in a much smaller tub option packing less than half as many servings with a total of 28.
Just like the original Transparent Isolate, the new 28 serving size is only available in unflavored powder. The way it works is you purchase the flavoring separate, which you can do at believesupplements.com and where the brand has over ten different flavor packs to choose from.