Animal Meal Review: Easy to digest formula with an earthy flavor
Mar 8th, 2018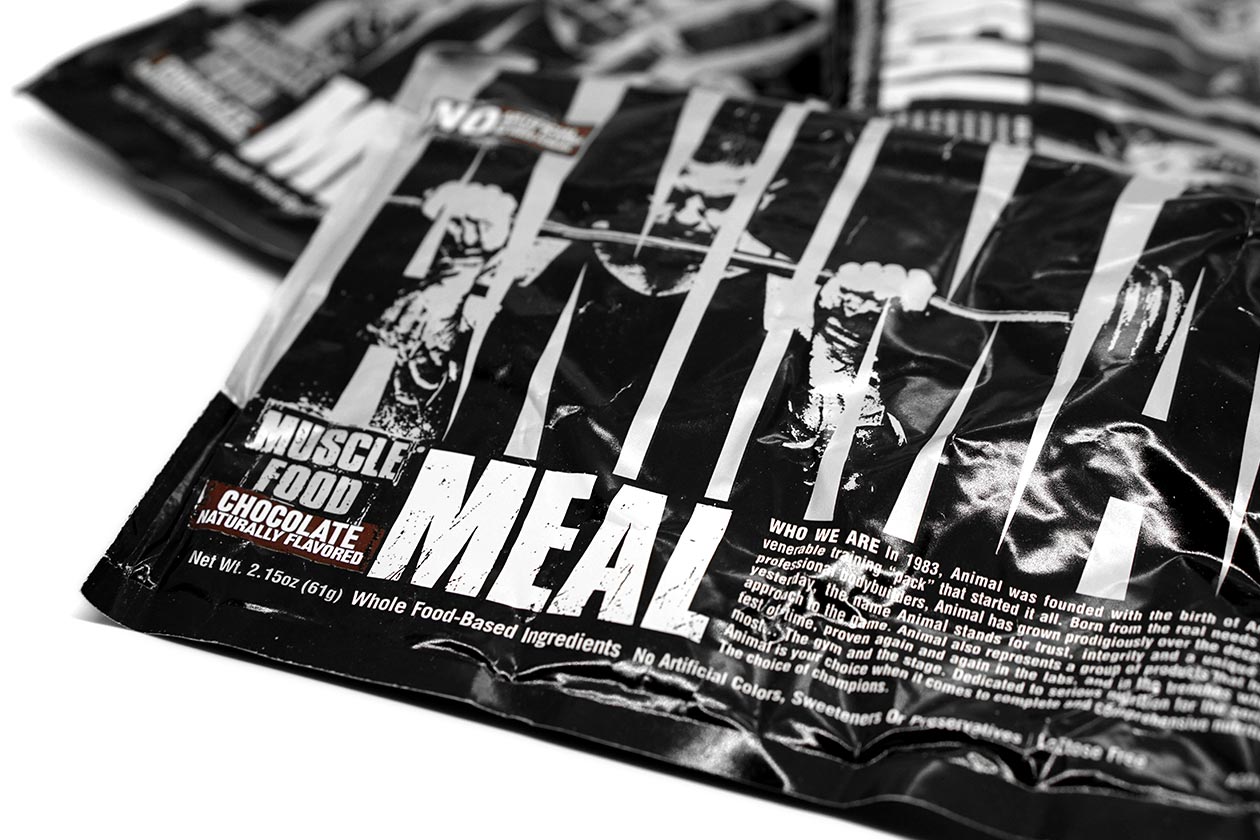 At the 2018 Arnold Expo we were fortunate enough to pick up samples of Animal's all-new, long-awaited meal replacement formula Animal Meal. As we've come to expect from Animal, its meal formula is far from typical with the supplement featuring a blend of whole food ingredients.
Formula
As a quick rundown of Animal Meal, each full, 122g serving provides 46g of protein, 48g of carbohydrates, 14g of fat, for a total of 500 calories. It has absolutely no artificial ingredients with the protein powered by a whey free blend of pea, egg, and beef protein, and the carbs also having their own blend of sweet potato, pea starch, tapioca, and oats.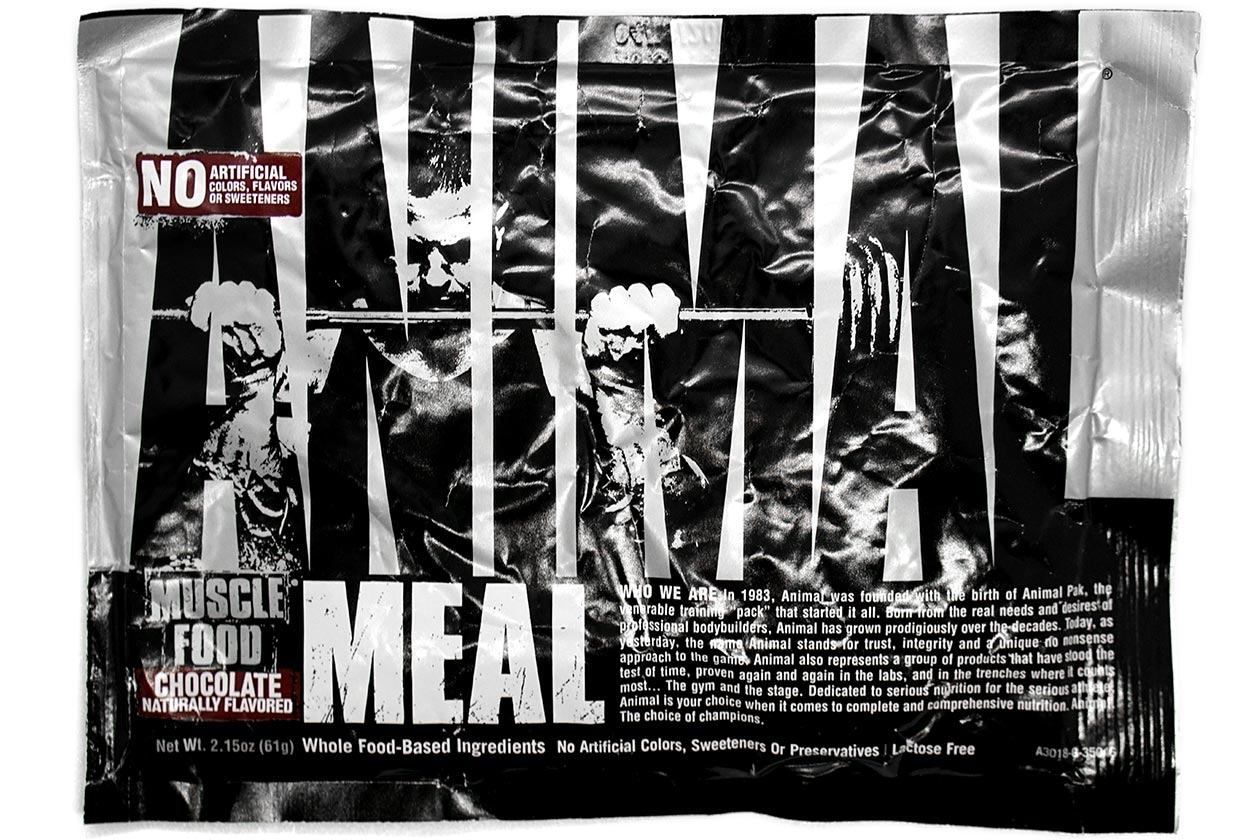 Flavor
Today we ripped open our samples of the Chocolate Animal Meal for a taste test of the highly anticipated, naturally flavored product. Going into this we did have high hopes, as there hasn't been a flavor of the brand's protein powder Animal Whey, that we have not enjoyed.
Like most meal formulas, Animal Meal has a hefty serving size, obviously resulting in a thick, dense shake. As you mix it or even get a whiff of the powder, it doesn't emit any overly rich chocolate smell. The experience is similar when you drink it, as there is a bit of a chocolate taste in there or at least a hint of chocolate, but it does not dominate the flavor.
The key to Animal Meal is that you really need to know what you're getting in to. This is a whole food formula that is naturally flavored, with its primary source of protein being pea protein. Supplements like this don't typically taste anything like the more common whey powered meal replacements or gainers, which is the case for Animal Meal.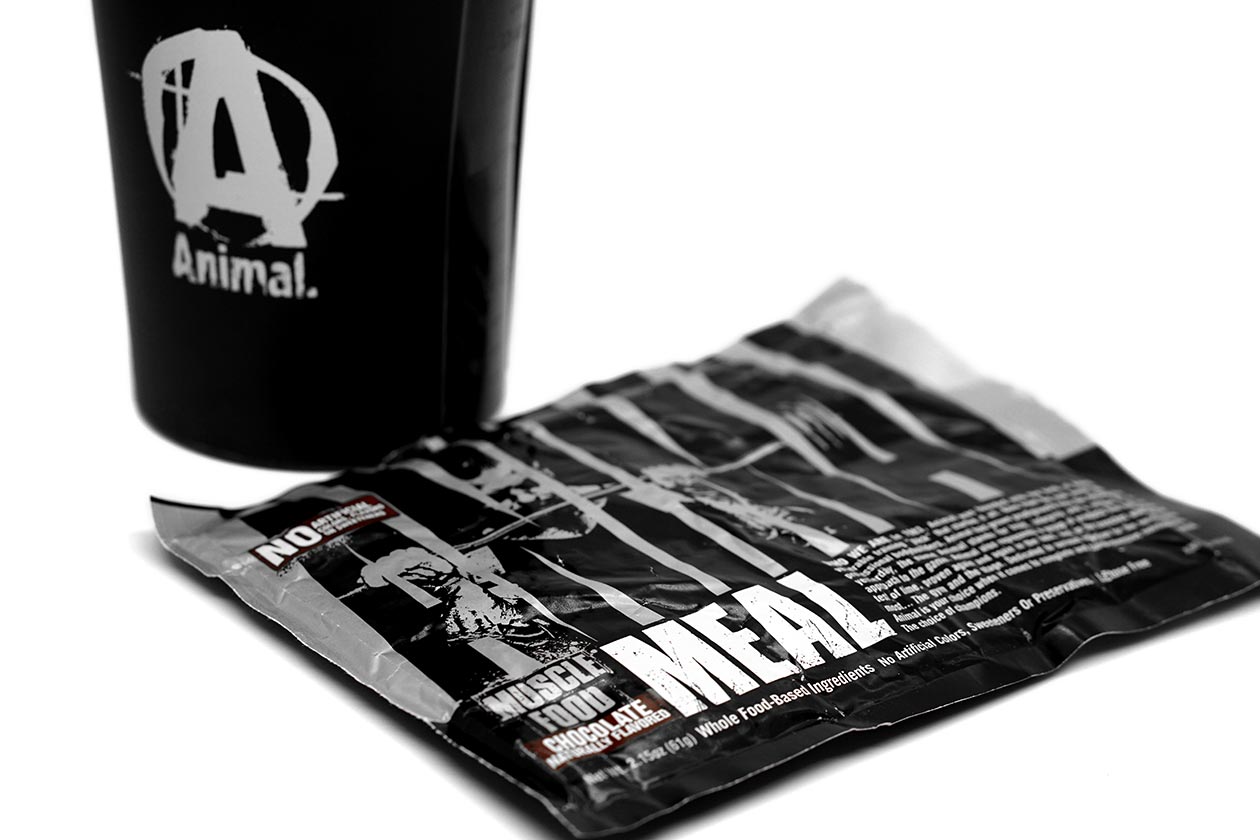 Summary
While Animal has done an excellent job at putting together a quality meal formula, the flavor is something you'll want to be wary of. Animal Meal tastes a lot like a pea protein powder, so it has that grainy, earthy flavor to it. It is nowhere near as bad as products that only use pea protein with an overall taste that's bearable but not enjoyable.
Being a unique supplement, it's no surprise Animal Meal has a unique flavor. As mentioned the critical detail to remember is that this is a whole food based, naturally flavored formula. Taste wise it does not compare to the majority of gainers or meal products out there, although the trade-off is you get a mix of real food ingredients that are easy to digest.