Gel version of Applied's ABE pre-workout also lined up for FIBO
Mar 20th, 2018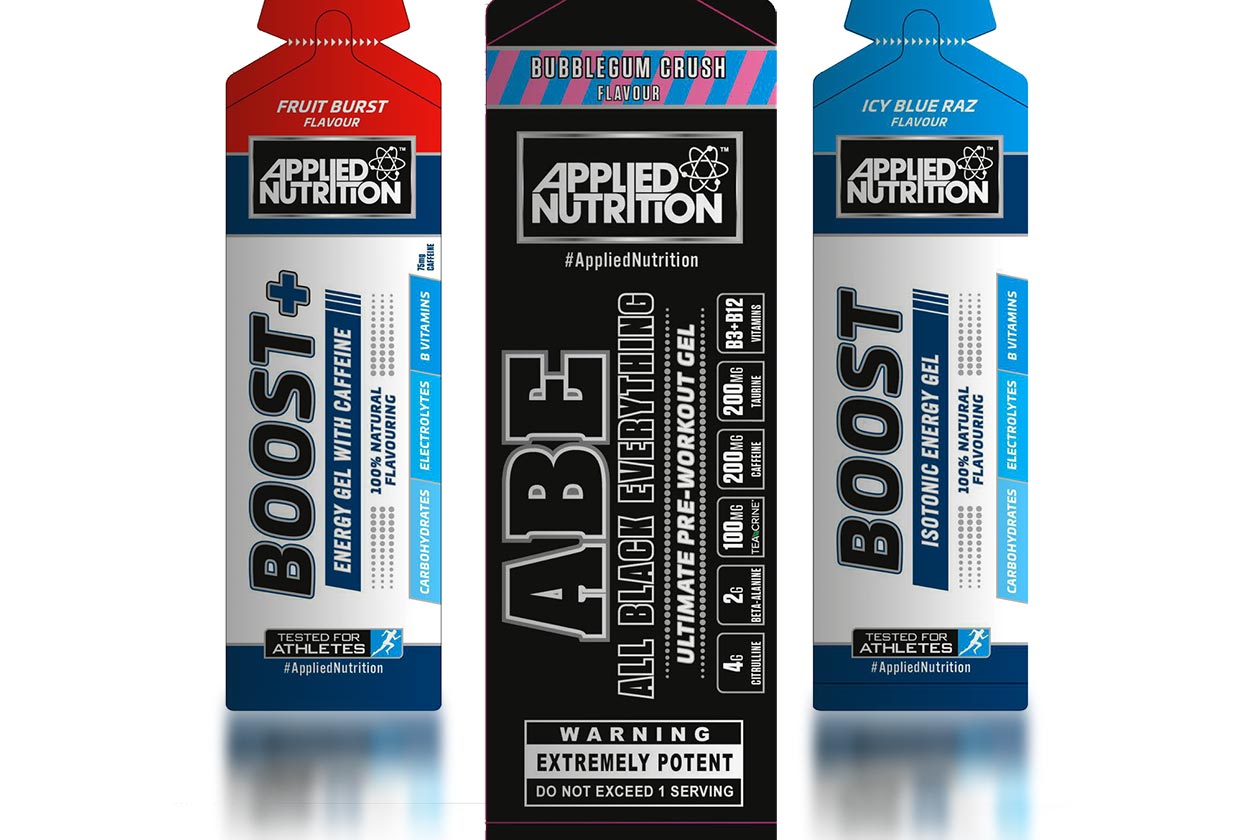 It was recently confirmed that the UK brand Applied Nutrition is preparing to launch a replacement for its current weight loss supplement Critical Cuts. The upcoming release is going to be the brand's second All Black Everything Series product, officially titled Shred X.
Applied Nutrition's new fat burner is expected to be ready in time for the major European FIBO expo next month; however, it turns out that's not all it is hoping to have for the event. The brand has revealed this week that in time for FIBO it is also expected to have two new on-the-go supplements.
The two items are both going to be energy gels with one called Boost, a traditional energy gel featuring carbohydrates, electrolytes, and caffeine. The other one is a gel version of Applied Nutrition's ABE pre-workout, which by the looks of things has the same formula as the pre-workout powder but without the creatine.
As mentioned, Applied Nutrition is hoping to have its Boost and ABE pre-workout energy gels ready to go for FIBO. The European expo is going down in about three and half weeks' time in the same place as last year, Cologne, Germany.