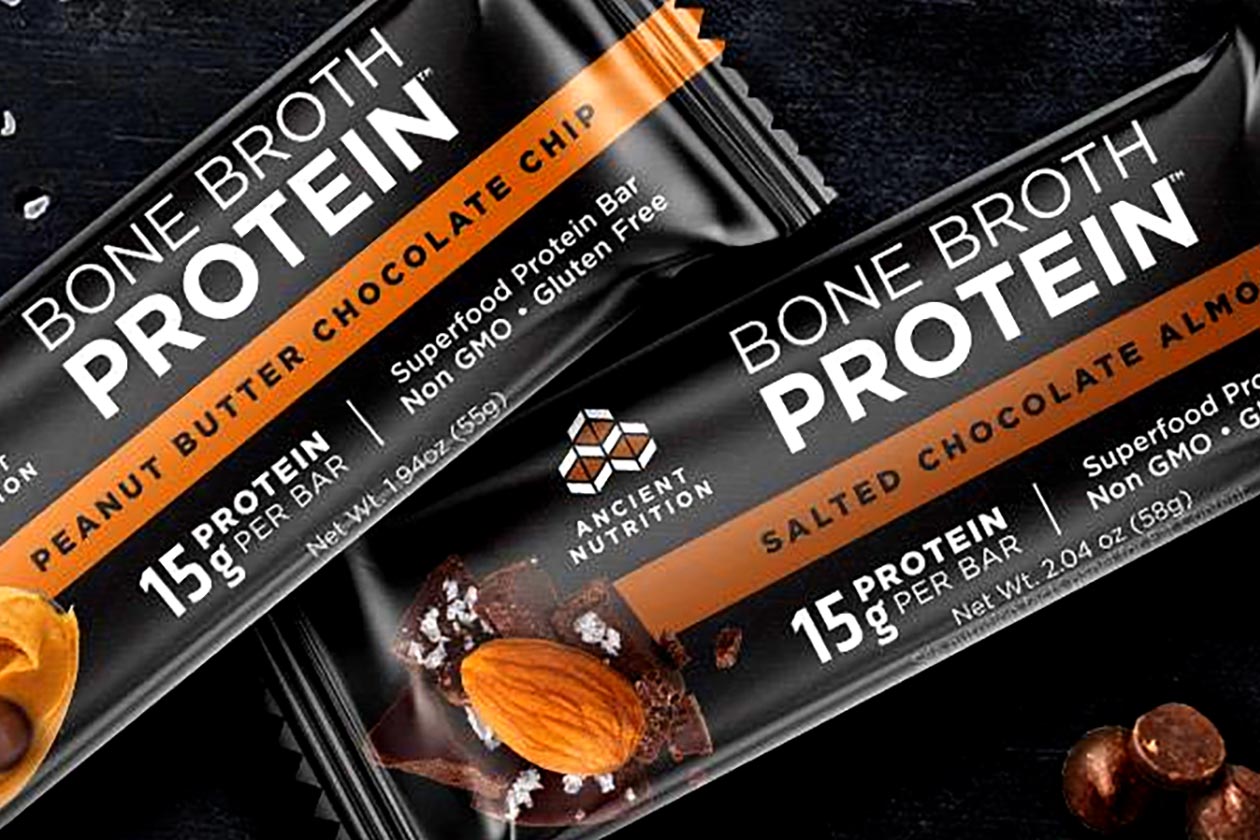 Ancient Nutrition, the brand that's mostly known for its wide variety of bone broth protein based supplements, has now gone and put together an edible product. The latest from the brand is simply called the Bone Broth Protein Bar, although the product isn't only fueled by its title protein source.
What is it
The new Ancient Nutrition Bone Broth Protein Bar is essentially a protein bar that as its name suggests, uses bone broth protein as its primary source of protein. The supplement does actually use grass-fed whey protein concentrate as well as a secondary source, which is what you'll find in a lot of other protein bars.
The product's unique list of ingredients doesn't end there as it also has the fibers chicory and cassava root, organic clover honey, coconut nectar, and dates. There are some flavor specific ingredients as well, with the Salted Chocolate Almond bar featuring organic almond butter and the Peanut Butter Chocolate Chip featuring cacao chocolate chip.
Macros
The full nutrition profile of Ancient Nutrition's protein bar includes 15g of protein coming from the two protein sources mentioned above. The rest of the macros are 22g of carbohydrates with 8g of that sugar and 11g fiber, 14g of fat (3g saturated), with a calorie count of 240.
Where to buy
There are two places you can already get Ancient Nutrition's Bone Broth Protein Bar online, one is Dr. Axe and the other is the major retailer Amazon. Both have it for the same price at $39.95 for a full box of 12 bars, which works out to $3.33 a piece.