Redcon1's new GI Juice is now available outside of its mobile app
Mar 11th, 2018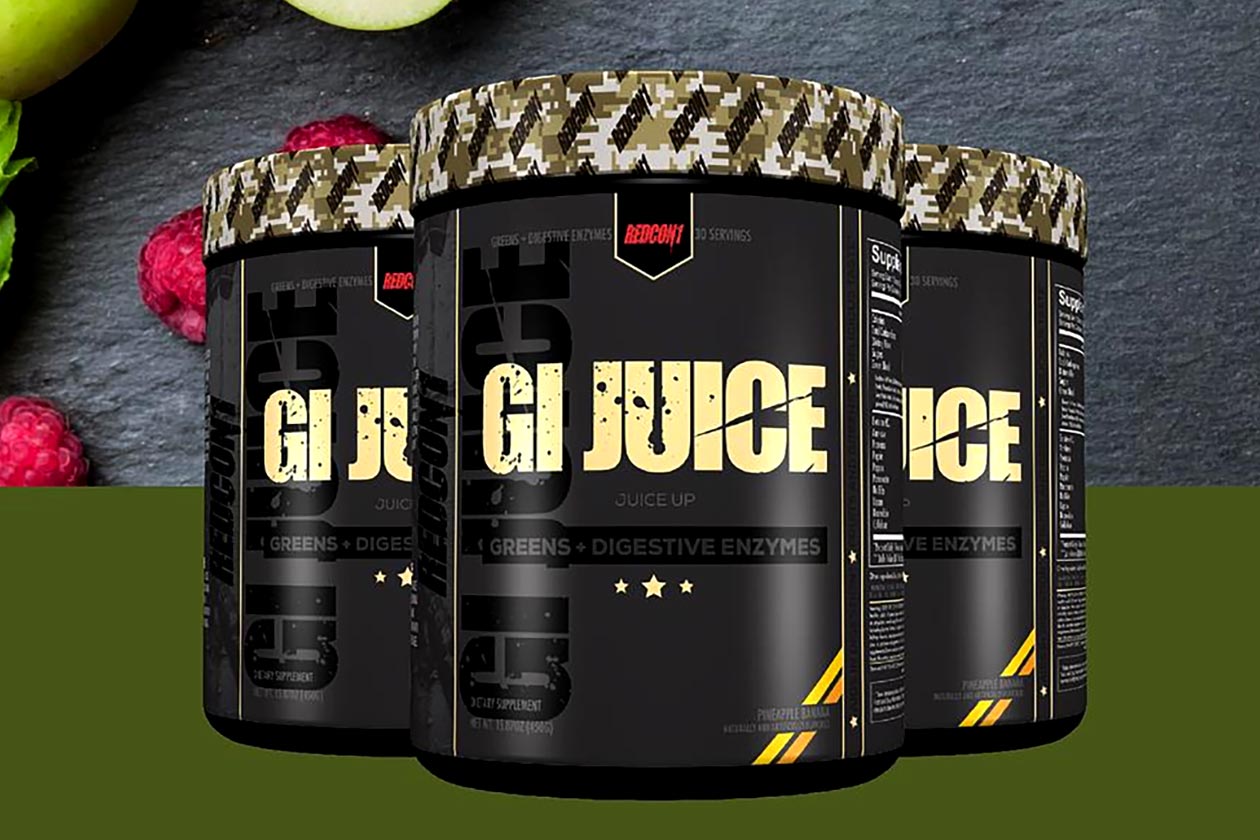 Earlier this week Redcon1 officially launched its new hybrid supplement, the digestive enzyme and greens formula GI Juice. The main catch with the release was that the brand initially made it exlcusive to its mobile app, available for both Android and iOS.
For those wondering when they'd get the chance to buy Redcon1's latest product outside of its app, it has already been added to the brand's main website. If you head to redcon1.com today you'll find GI Juice in the supplement section priced at $39.99 for a 30 serving tub, in the one Pineapple Banana flavor.
If you do want to try the product, make sure you take advantage of the Redcon1 coupon through our Insider. All you need to do is subscribe, and you'll get a code emailed automatically giving you 20% off, which drops GI Juice down from $40 to $32.