Max Effort Muscle's latest built for energy and focus when you need it
Mar 28th, 2018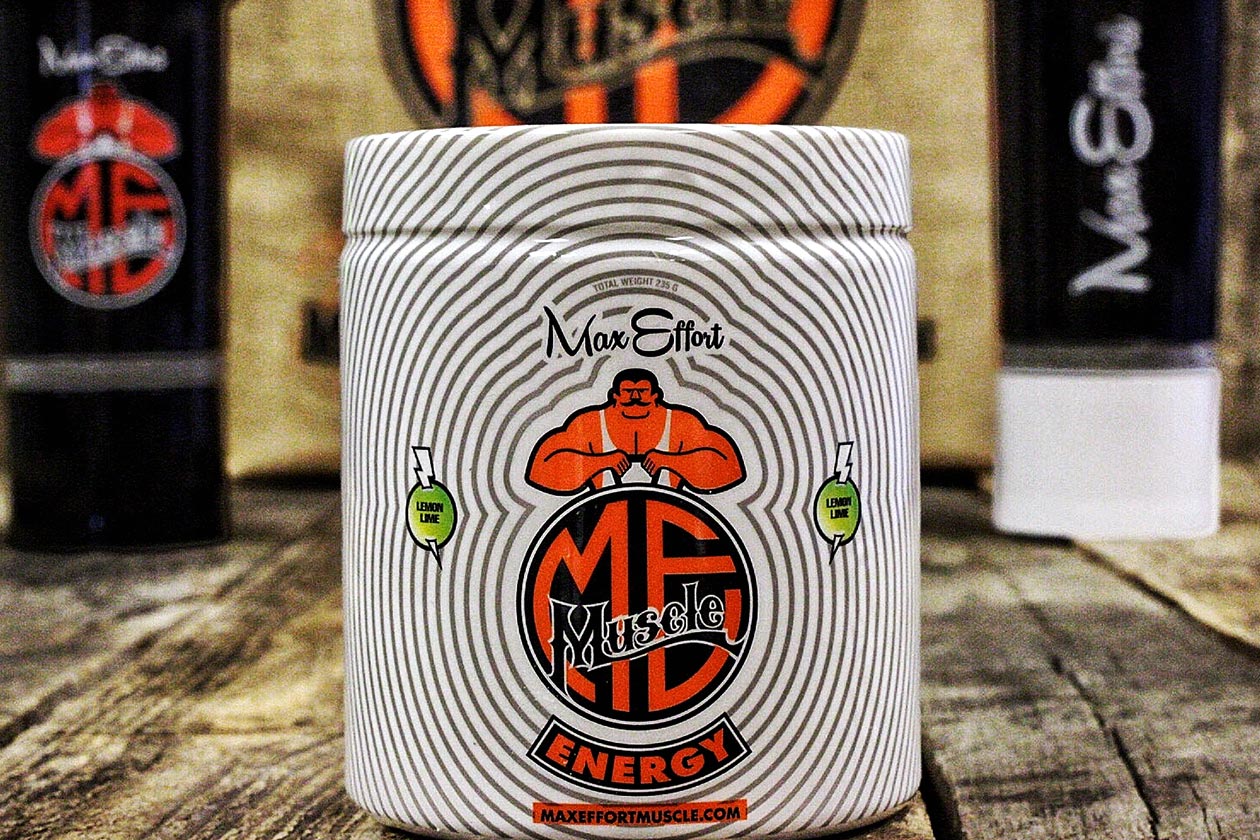 Max Effort Muscle's all-new supplement simply named Energy, is here. The product is actually a little bit different from what we were expecting, with a rather straightforward formula designed to deliver a rather straightforward combination of benefits.
The new Max Effort Muscle Energy is intended for those in need of a quick boost in mental and physical energy. It is kind of like an energy drink in powder form, with the brand itself describing it as a clean, cognitive enhancing energy product for waking you up in the morning or dialing you in later in the day.
Unlike a lot of energy drinks, Max Effort Muscle Energy is sugar-free formula. It is powered by five main ingredients with a gram each of taurine and the cognition increaser tyrosine, 750mg of choline bitartrate for cognitive benefits, and lastly 250mg each of theanine and green coffee which providing 95% caffeine.
As it does with most of its new releases, Max Effort Muscle has launched the simply named Energy as a freebie. You can buy it individually for $34.99, the same price as all of the brand's other supplements. However if you want to get it free, Max Effort is throwing it in at no extra cost with the purchase of any XL Stack.