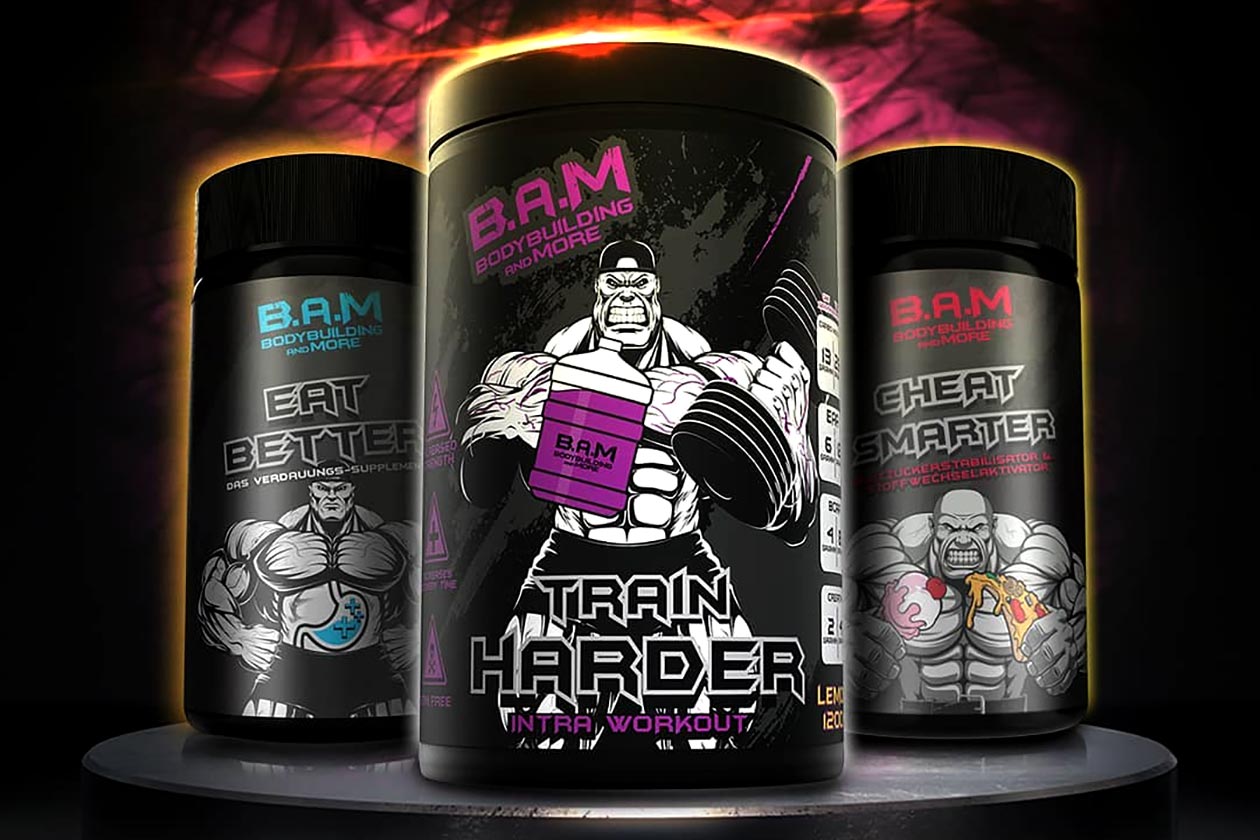 BAM is a European supplement company that we first posted about in September of last year. We were introduced to the brand with three uniquely named products, the stimulant pre-workout B*tch Slap, the stimulant free pump formula Pump Dat B*tch, and the fat burner Shredded B*tch.
The BAM family of supplements has now been impressively doubled in size, with three all-new formulas. Much like the brand's first three releases, its second three are also all creatively named with Train Harder, Eat Better, and Cheat Smarter.
The titles of the new BAM products do directly relate to each of their categories and what they're designed to do. Train Harder (label above) is an intra-workout aiming to help you get more out of your training. It features carbohydrates for fuel, a full mix of EAAs and BCAAs for recovery, electrolytes for hydration, and even a solid 2g dose of creatine HCl.
As for BAM's other two supplements, Eat Better (label below left) is a probiotic formula intending to put an end to bloating and support high food intake with enzymes like protease, lactase, and lipase. Cheat Smarter (label below right) is a glucose disposal agent, which is a type of product that helps your body better utilize nutrients by pushing them into your muscles more efficiently.
You can now purchase any or all of BAM's three new supplements through the European retailer Gigas Nutrition. Train Harder will cost you the same as the brand's pre-workout B*tch Slap at €39.90 (48.82 USD), with Eat Better and Cheat Smarter available for half that price at €19.90 (24.34 USD) each.