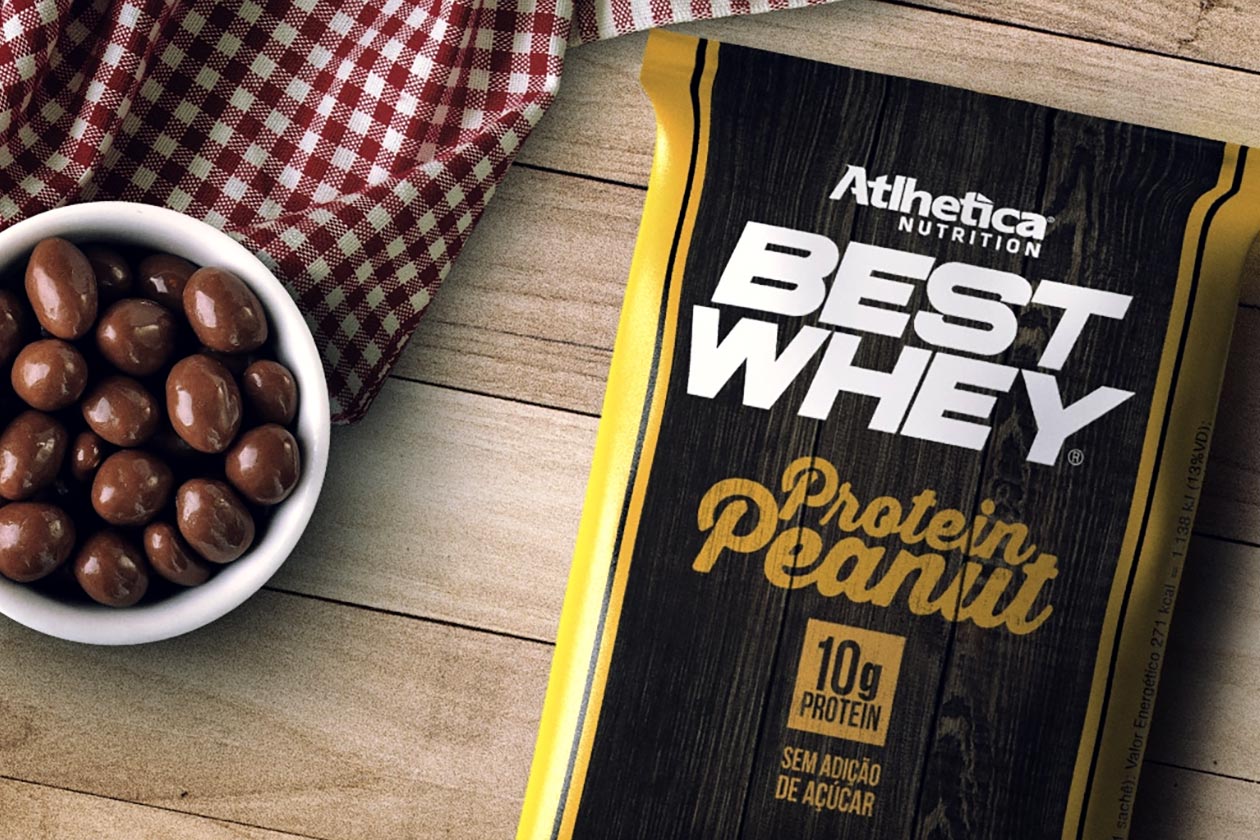 The Brazilian supplement company Atlhetica Nutrition, has expanded its family of Best Whey supplements with another creation along the same lines as its Best Whey Protein Balls. The brand's new release is named Best Whey Protein Peanuts, a delicious on-the-go snack with peanuts coated in protein chocolate.
At the moment we can't seem to find the Atlhetica snack's complete nutrition profile; however, we can confirm its protein amount at 10g per 50g bag. We suspect we'll have the rest of its macros at a later date, as it does look like the brand has only just unveiled this one.
To start there will only be one flavor available for Atlhetica's Best Whey Protein Peanuts in a straightforward chocolate option. The new release is actually the third protein nut snack we've seen in the past four months with the other two coming from Optimum and Pandy.