The incredibly creative functional food company Buff Bake, has launched two new flavors of its delicious Protein Sandwich Cookies. For those of you that are unfamiliar with the product, it is just as it sounds, bite-size protein cookies squished together with high protein nut butter in the middle.
Buff Bake originally launched its unique Protein Sandwich Cookies in three enjoyable flavor combinations. There is Snickerdoodle Sandwich Cookies with Snickerdoodle Almond Spread, Peanut Butter Cup with White Chocolate Peanut Spread, and Double Chocolate with Chocolate Peanut Spread.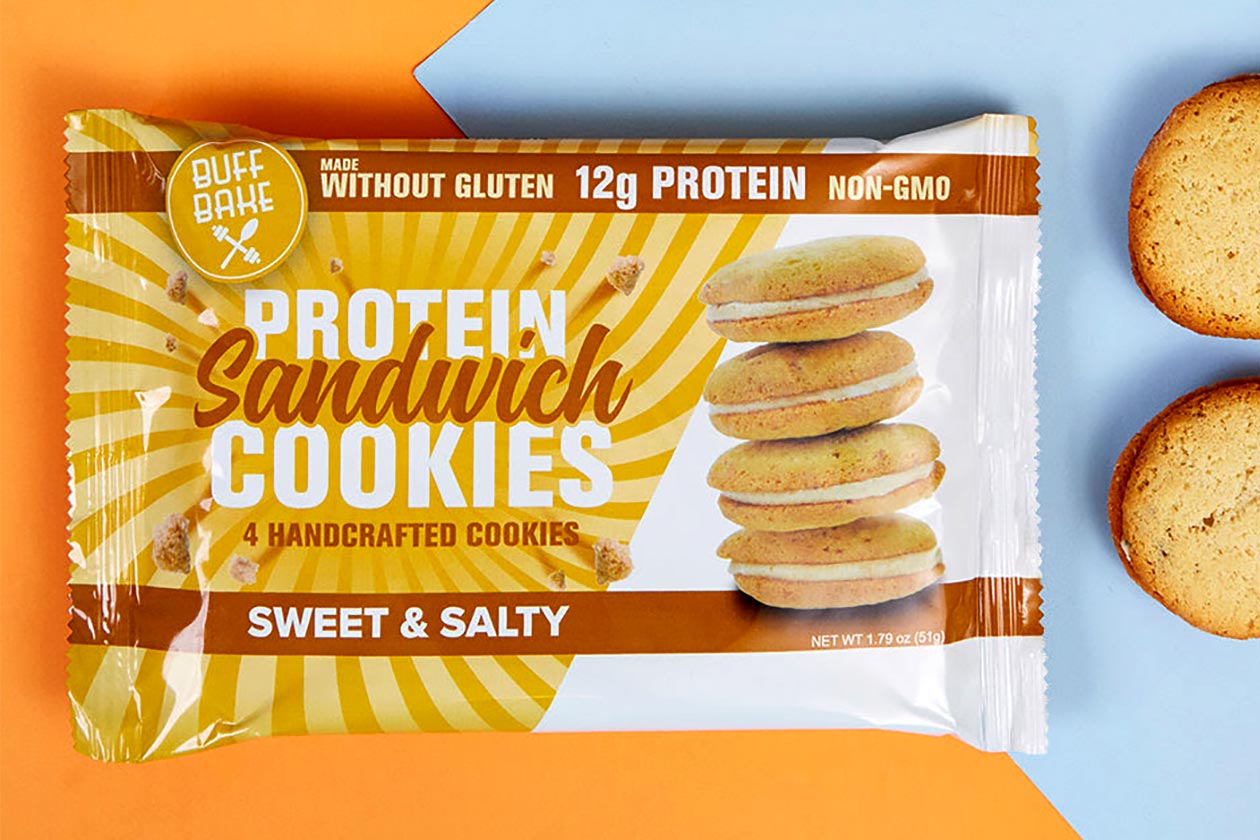 Joining Buff Bake's three original Protein Sandwich Cookies this week is Birthday Cake and Sweet & Salty. The former is the brand's Birthday Cake Almond Spread sandwiched between two birthday cake cookies. As for Sweet & Salty, it stays true to its name with a salty peanut butter spread between two caramel cookies.
Both of Buff Bakes new Protein Sandwich Cookies flavors are now available through its website in a number of purchase options. You can get the flavors in boxes of eight for $17.99, or if you'd like to try both, there is a half and half box with four of each also for $17.99.