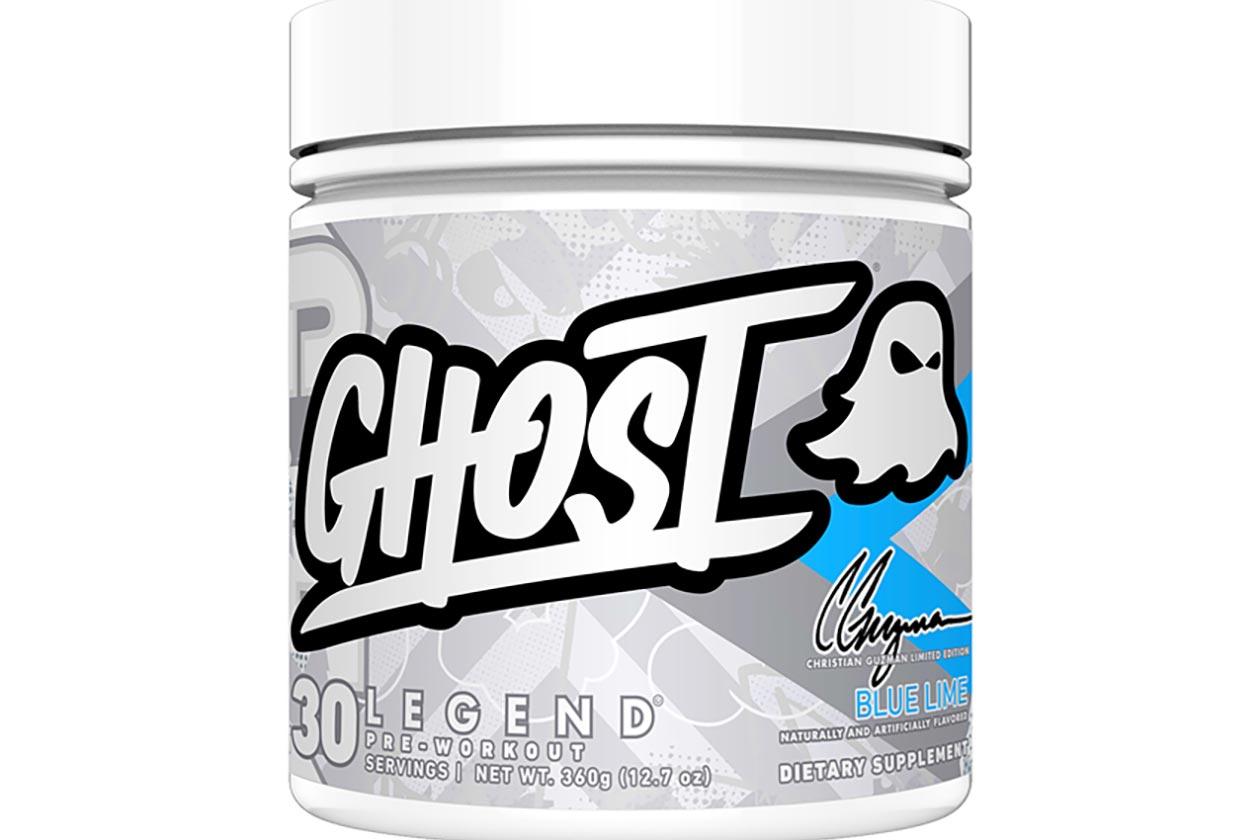 Ghost has officially unveiled its second limited edition flavor created with its team member Christian Guzman. The brand's very first limited edition collaboration was launched almost one year ago with the dark themed, Lemon Lime flavor for the pre-workout Ghost Legend.
This time around Ghost and Christian Guzman have themed their special edition of Ghost Legend in a much brighter set of colors. Instead of going dark with black and lime, they've gone white and blue aligning with the name of the flavor itself which is Blue Lime.
If the first Christian Guzman edition is anything to go by, the new Blue Lime Ghost Legend should also have a little extra caffeine to it, similar to how Maxx Chewning's one had added Vasodrive-AP. The launch on this one is unknown at the moment, with the brand only saying that it's "coming soon".