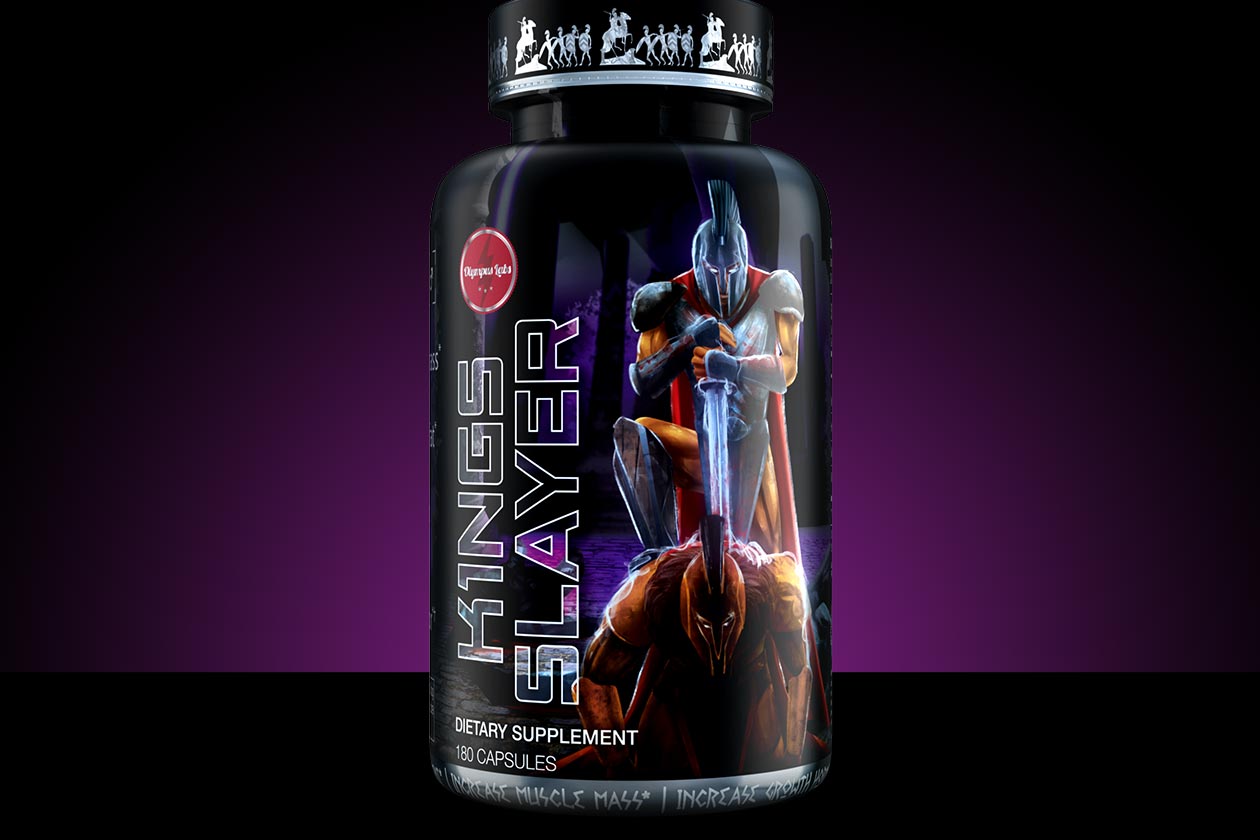 Olympus Labs' new and improved version of its muscle builder Orig1n, officially titled K1ngs Slayer, has been completely unveiled today. Just like Orig1n, K1ngs Slayer is a full on muscle building supplement that comes with a variety of exciting benefits.
What is it
Above all, Olympus Labs K1ngs Slayer is designed to increase muscle mass, although as mentioned it does have a few other benefits. The product also aims to stimulate your appetite to help with food intake, as well as decrease body fat which isn't something you see promoted too often alongside the promise of building muscle.
Formula
As for the formula behind K1ngs Slayer, in true Olympus Labs style, the supplement brings together a unique mix of ingredients. It features four fully dosed ingredients including the appetite enhancers hesperidin at 750mg, 300mg of rikkunshito, and 600mg of gentiana lutea, which is also in there to increase nutrient uptake.
The fourth and final feature in K1ngs Slayer is Korean mistle toe extract dosed at 2g per serving. Olympus Labs claims to be one of the first few brands to use the novel compound for its ability to activate mitochondria for increased endurance, protect against muscle atrophy, and stimulate myogenesis for increased muscle hypertrophy.
Launch details
Olympus Labs plans on officially launching its promising fat burning muscle builder on the first day in May through Strong Supplement Shop. The brand is also encouraging fans to sign up to its email list at olympus-labs.com as there will be some sort of introductory deal for K1ngs Slayer when it arrives.