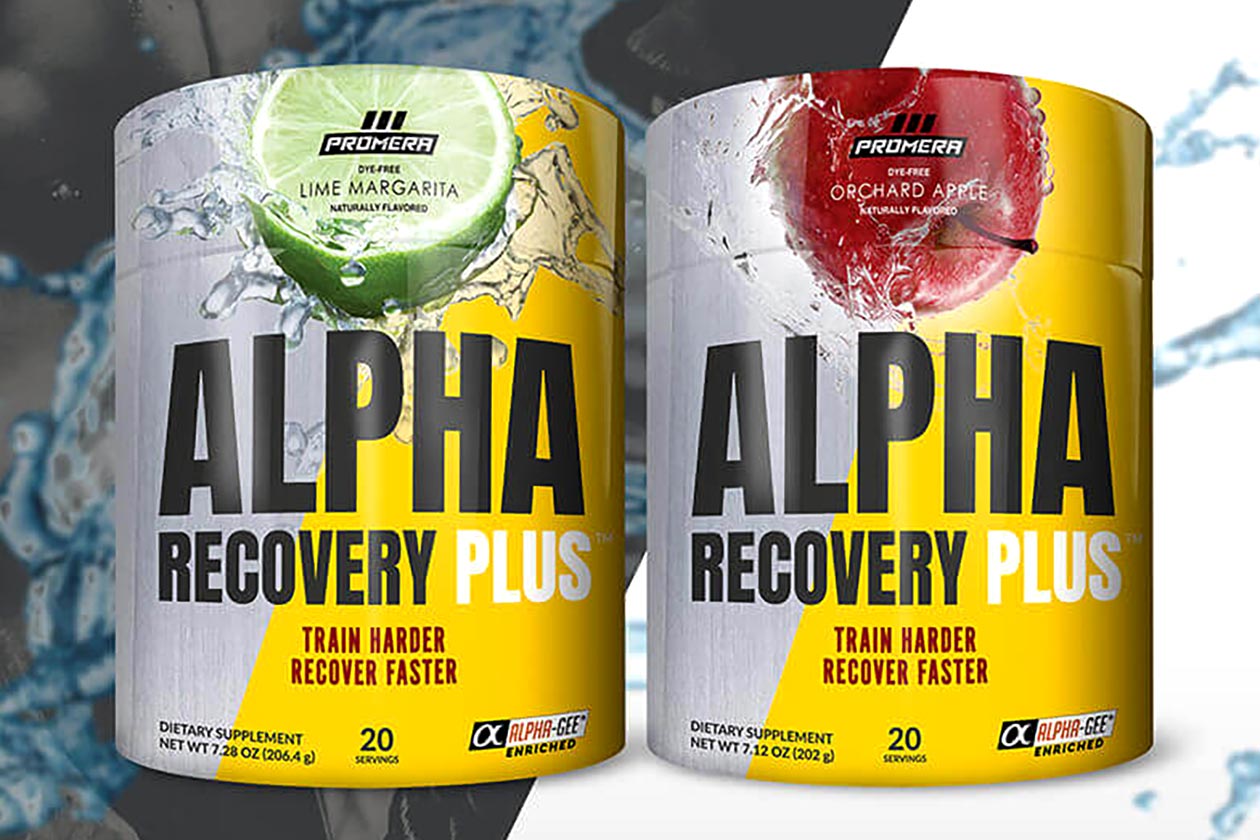 Promera Sports has announced that it is altering the instructions of its recovery enhancing supplement Alpha Recovery Plus. For those that haven't seen the formula behind this one, it combines BCAAs, glutamine, and a new innovation called Alpha-GEE to help reduce exercise-induced inflammation.
The ingredients and doses in Promera Sports' Alpha Recovery Plus are staying exactly the same. Where the change is coming is as mentioned, in its instructions. The original version directs users to take one serving with 8 to 12oz of water before, during, or after physical activity.
The updated Alpha Recovery Plus is going to split into two options, the first is a simple single-serving after your workout. The second option is for those looking for more advanced recovery with the brand directing users to take one serving pre or intra-workout and another post workout.
We're not sure when the new instructions will be seen on Alpha Recovery Plus, only that it'll include the two options mentioned above. We're also getting another run of Alpha Recovery Plus to try out the more advanced serving style as for our review we followed the original's directions and used just the one.