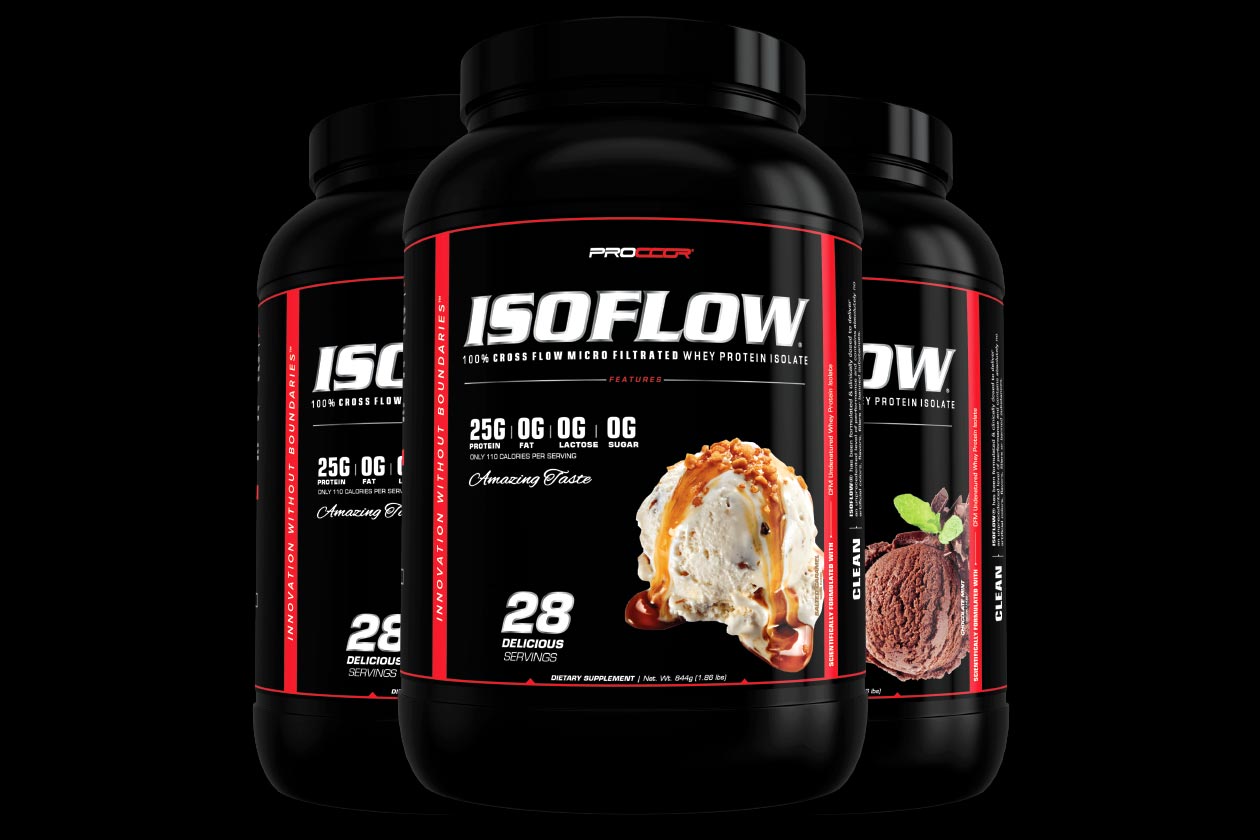 Proccor has added an all-new protein powder to its lineup which is slightly different from its first protein release, Exclusive Protein. The supplement is called Isoflow, and it separates itself from Exclusive Protein by featuring only fast digesting whey isolate, as opposed to a blend of whey proteins.
The new Proccor protein powder is a pretty straightforward product overall. As mentioned Isoflow's only source of protein is high-quality whey isolate, which provides a lean nutrition profile of 25g of protein, a gram of carbohydrates, less than half a gram of fat, and a total of 110 calories.
As nice and clean as the formula behind Isoflow is, one of its more surprising features is its menu. Proccor has launched the supplement with an impressive six different flavors including Mocha Coffee, Chocolate Splash, Cinnamon Bun, Salted Caramel, Chocolate Mint, and Vanilla Bean.
Proccor Isoflow is now available through the brand's website at a price of $54.99 for a 28 serving tub, which is $5 more than Exclusive Protein for the same amount of servings. Proccor is also running a limited time intro sale on Isoflow with 30% off and free shipping using the coupon code "SAVE30".