Apr 6th, 2018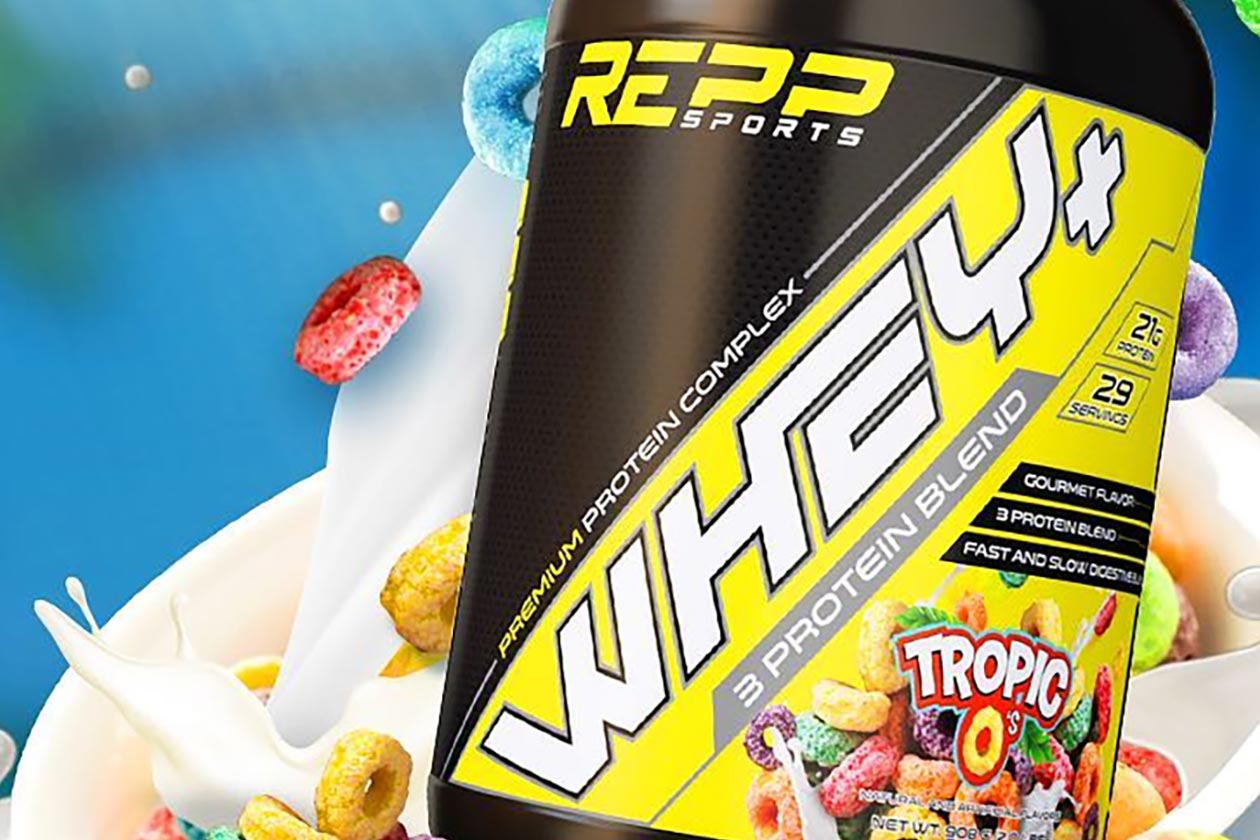 Just a couple of days ago, REPP Sports completely unveiled its first ever protein powder, Whey+. It confirmed that the upcoming supplement is a fully whey powered formula with 21g of protein per serving from a blend of whey concentrate, isolate, and hydrolysate.
REPP Sports has now passed on the last few details we were previously missing, which is what flavors Whey+ is going to launch in. On top of the already confirmed Vanilla Waffle Cone, there will be the chocolate recipe Choco-Hoo, Funnel Cake, and the Froot Loops cereal inspired Tropic Os.
The only thing left to come now is the launch of the REPP Sports protein powder. While we don't have an exact date for that, the brand has said Whey+ is shipping to its distributor now, so it should be out and available in stores as early as next week.